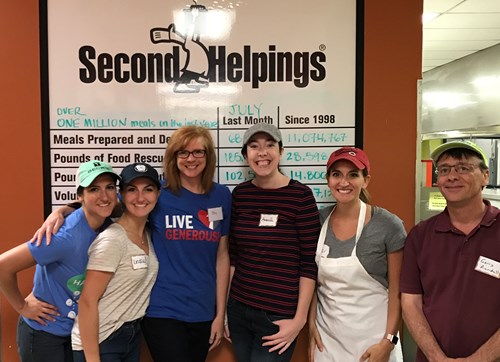 If we've learned anything from our approach to advertising at Williams Randall, it's that any project goes further with a team effort. And that goes double when it comes to feeding those in need. So several of us spent an evening pitching in at Second Helpings, the amazing organization that helps create 4,000 hot meals a day for people in need.
First we took a tour and learned their three-part process:
Rescuing the food
Making the meals
Feeding hungry children and adults
Then we rolled up our sleeves to start chopping and sorting. It was as gratifying as it was fun to know we were contributing to an organization that not only feeds the hungry, but gets the unemployed and underemployed back to contributing themselves. Thank you to Second Helpings for all that you do. We're grateful we could be a small part of it.