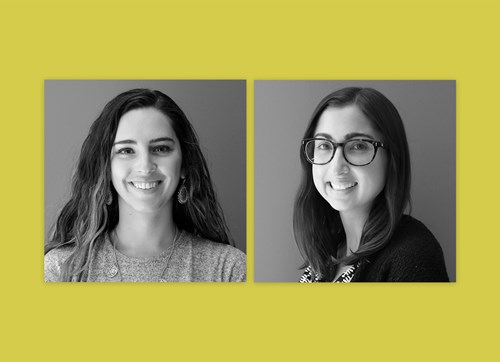 INDIANAPOLIS—Williams Randall announces the addition of two new team members in its downtown Indianapolis office. Carly Armaly is the new digital media specialist, and Emma Harris is an account coordinator.
Armaly is a recent graduate of Grand Valley State University in Grand Rapids, Michigan, where she earned a BA in advertising and PR with a minor in writing. She augmented her studies as a digital marketing and copy intern at Cull Group, where she created, monitored and optimized pay-per-click campaigns. She also performed website audits to get the maximum impact from search engine optimization and provided analysis and reporting on digital campaigns. Additionally, Armaly was a student brand ambassador for Amazon Prime, where she created ads for social media and planned events to increase awareness. As a project manager for The Bloom Group, she conducted research for target markets.
Harris comes to Williams Randall from Butler University, where she had a double major in marketing and Spanish. In addition to studying abroad in Spain during her college years, she also served three internships that set her up for success in her new role as account coordinator. Most recently, she was a marketing intern for the Butler University Lacy School of Business, where she successfully increased their social media presence. She also served as a market research intern at Loyalty Research Center and was a social media marketing intern at The Successful Family. A transplant from Kentucky, she was drawn to Indianapolis by Butler basketball and has definitely been bitten by the Indiana basketball bug.