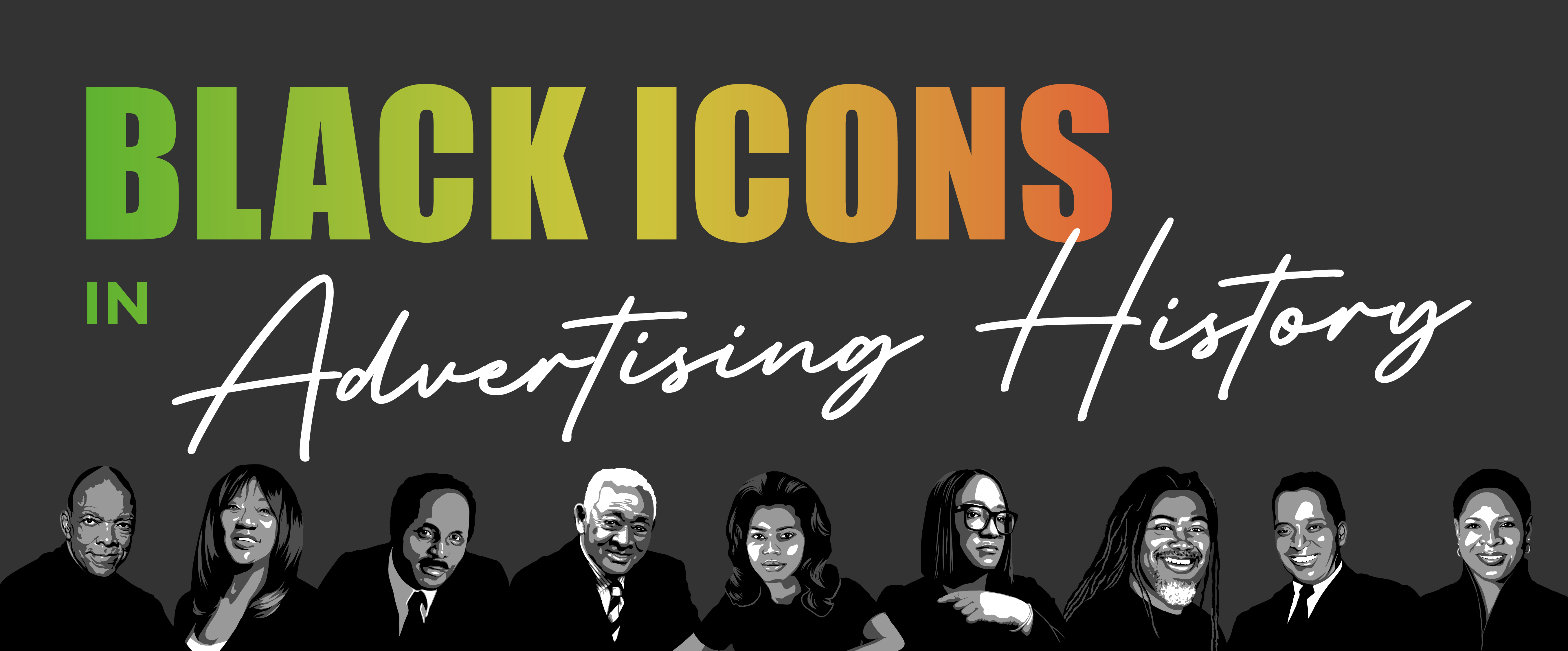 In honor of Black History Month, we're studying, celebrating and having conversations about the Black creatives, dreamers and doers who have impacted the advertising industry. 
There's still a long way to go in making our industry more diverse—only 8% of advertising professionals are Black, according to data from 2019. At Williams Randall, we're implementing the changes we wish to see industry-wide, knowing that we still have a lot of work to do but remaining committed to making a continuous effort towards a more diverse advertising industry.  
We invite you to follow along via our social media accounts or read through the brief bios below to learn more about some of the most influential Black Americans in advertising.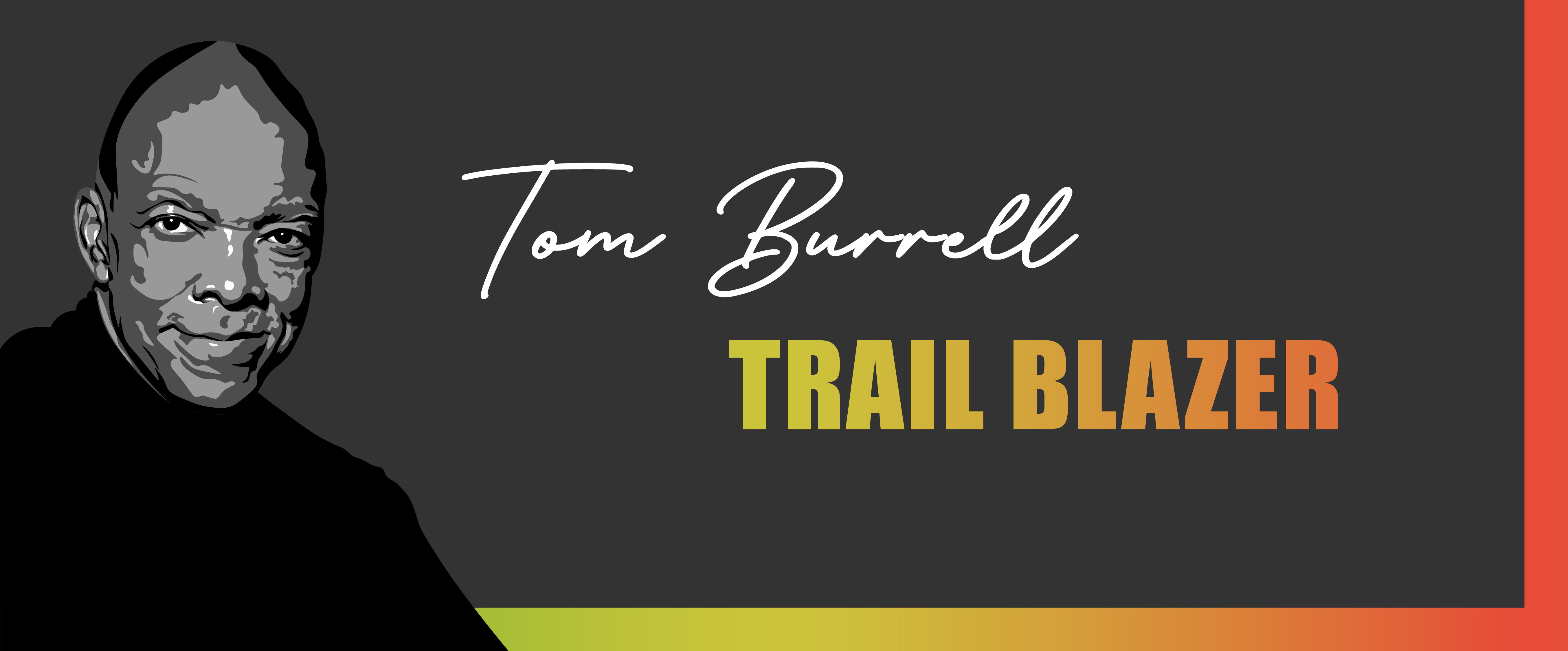 Tom Burrell
In 1961, Tom Burrell began his career in the mailroom at Wade Advertising in Chicago but quickly became a Junior Copywriter. He started Burrell McBain Advertising, focusing on Black consumers and creating culturally relevant messaging, which revolutionized the depiction of Black people in advertising. "I had to convince clients to understand that Black people are not dark-skinned white people," Burrell said. 
He created a campaign for Marlboro and TV commercials for McDonald's and Coca-Cola. A collection of his work for Coca-Cola is in the Library of Congress for its cultural and historical significance. Burrell Communications Group grew to become one of the nation's largest Black-owned marketing firms and, drawing upon his interest in the psychology of persuasive communication, Burrell pioneered what is now known as targeted advertising.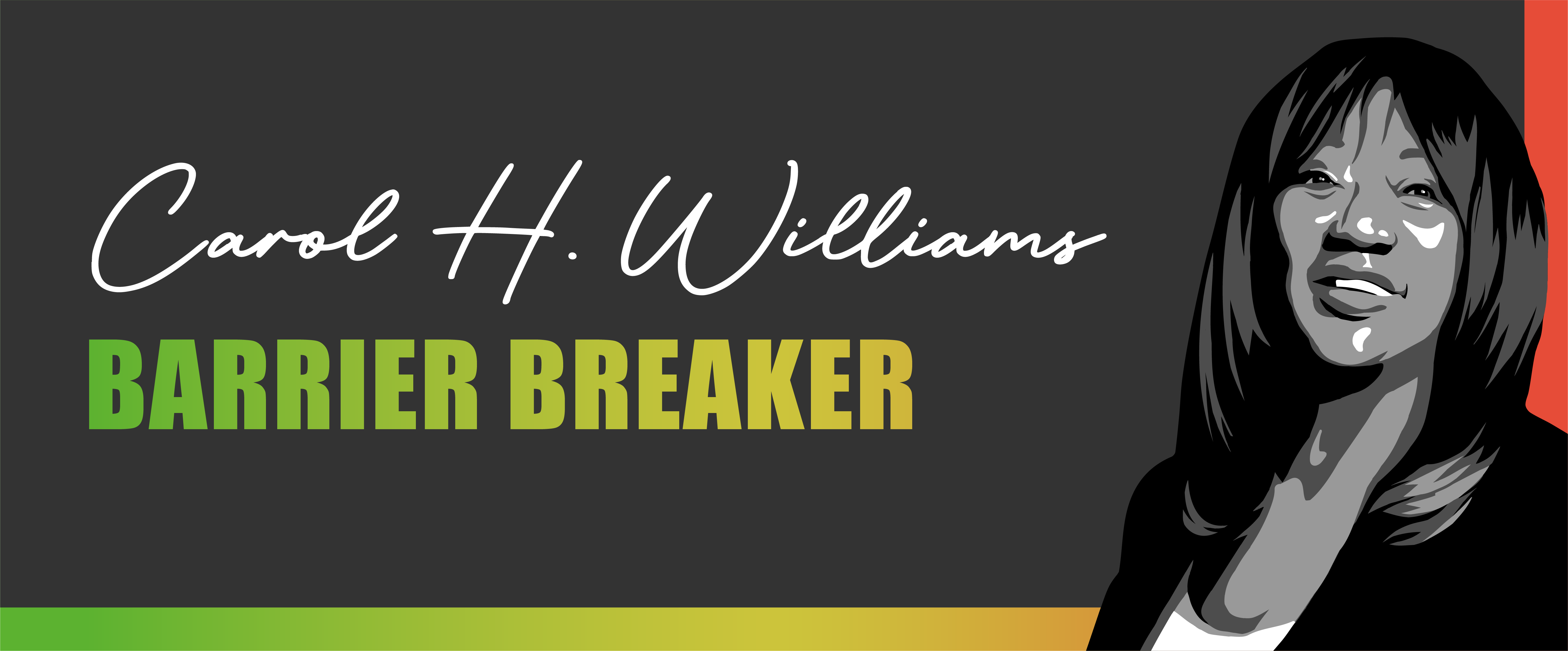 Carol H. Williams
Carol H. Williams was hired at Leo Burnett in 1969 as a copy supervisor and later became the first Black woman to be named a VP and creative director there. She created campaigns for Secret, Walt Disney Co. and Pillsbury. In 1972, Williams coined the famous Secret tagline, "Strong enough for a man, but made for a woman." 
In 1986, she started her own firm, Carol H. Williams Advertising, which she's led for over 35 years. CHWA is the longest-running multicultural marketing agency. In 2017, she was the first Black woman creative to be inducted into the Advertising Hall of Fame. "I continually ask myself, Whose Eyes Are You Looking Through When You View the World?" Williams said.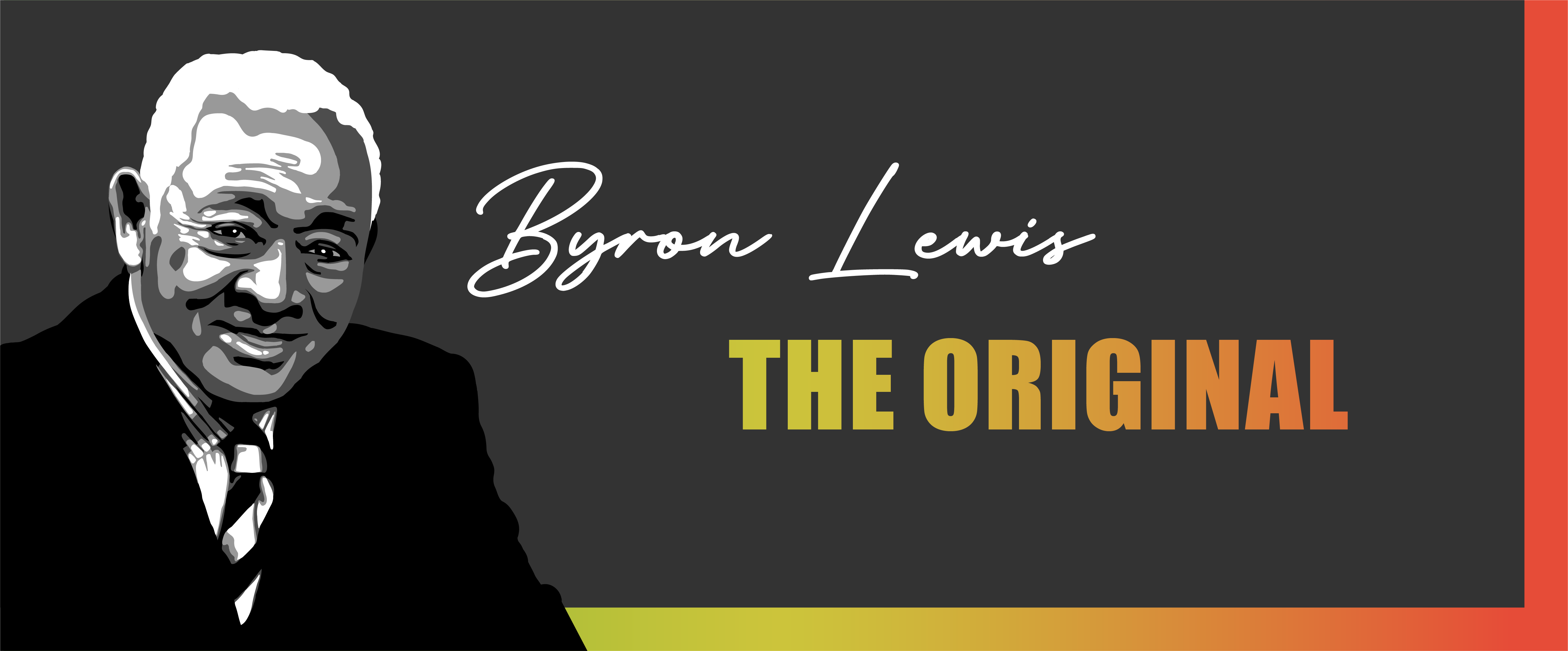 Byron Lewis
After serving in the army, Byron Lewis got his start working on Black-run publications: Citizen Call newspaper and Tuesday magazine. In 1969, Lewis founded UniWorld Group, Inc., one of the first advertising agencies in the country to focus specifically on Black audiences. "What I found was major corporations, and most white people, had never thought of Blacks as consumers," Lewis said in an interview. 
He worked with AT&T, Avon, Ford Motor Co., Mars Candy, the "Shaft" film series, Quaker Oats, Mountain Dew, Metro-Goldwyn-Mayer Studios and Burger King. Lewis was called "the original Black media king" by The New York Times. His agency handled movie premieres, created a national Black radio soap opera, and produced the only syndicated Black TV news show "America's Black Forum." 
He also founded the American Black Film Festival. Always politically minded, Lewis co-directed the first Black political convention since Reconstruction in Gary, Indiana. UniWorld became the first agency to provide radio and press coverage of the Democratic & Republican national conventions and worked on Rev. Jesse Jackson's presidential campaign.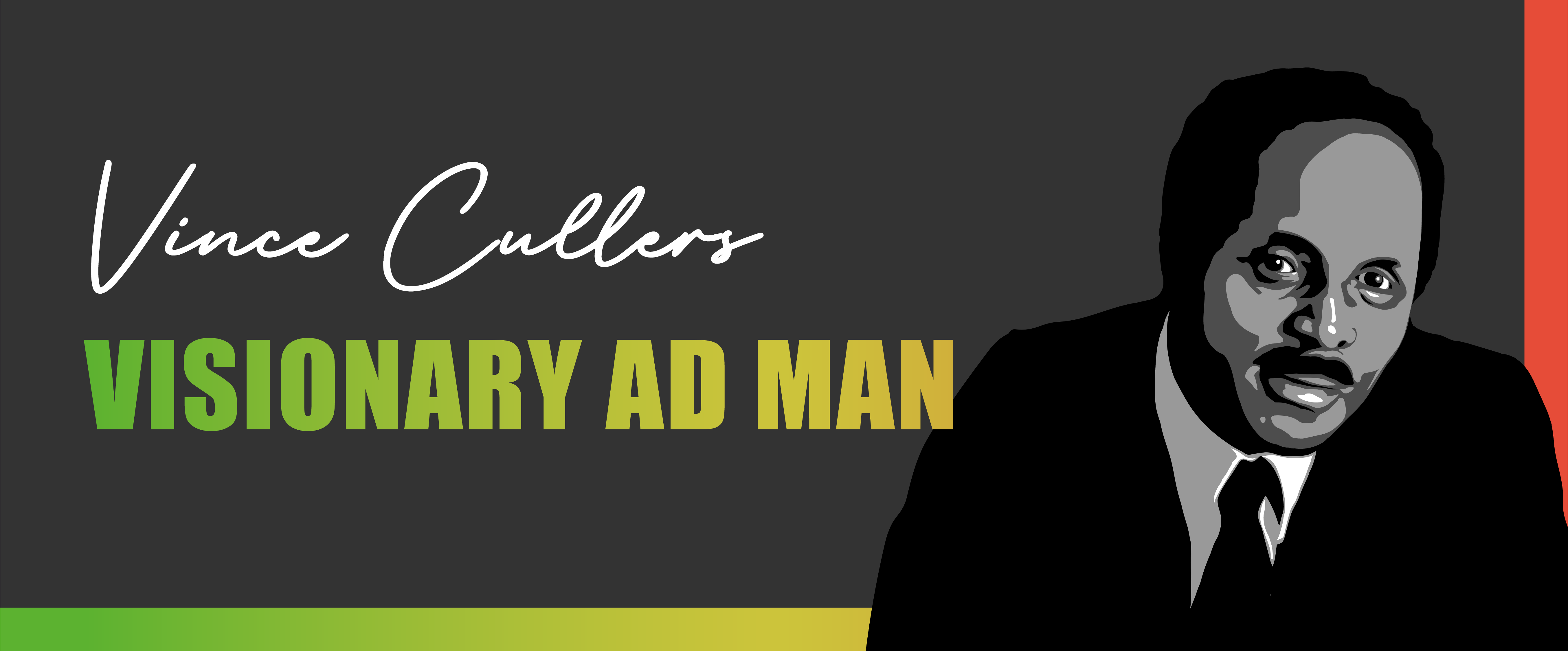 Vince Cullers
After graduating from the Art Institute of Chicago, Vince Cullers found a lack of options for Black artists in the advertising industry. In 1953, he was hired as promotional art director for Ebony magazine after years of being turned away from agencies. In 1956, Cullers was inspired by the civil rights movement and founded Vince Cullers Advertising to create career opportunities for Black creatives. 
"For years, our agency actually functioned as a training ground for many young students seeking their first exposure to the ad industry," Cullers said in an interview with The Black Collegian. Cullers grew the agency with his wife and, together, they worked with brands like Johnson Products, Kellogg, Sears, Amoco, UNCF, Pizza Hut and Coors. Cullers was instrumental in developing the "Soul Train" TV show. Vince Cullers Advertising was recognized as the first Black-owned agency in the United States, and he inspired other Black advertisers to start their own companies. Cullers sums up the importance of diversity in advertising with a quote that lives on the agency's website: "Culture of colorful people is the fabric of this country."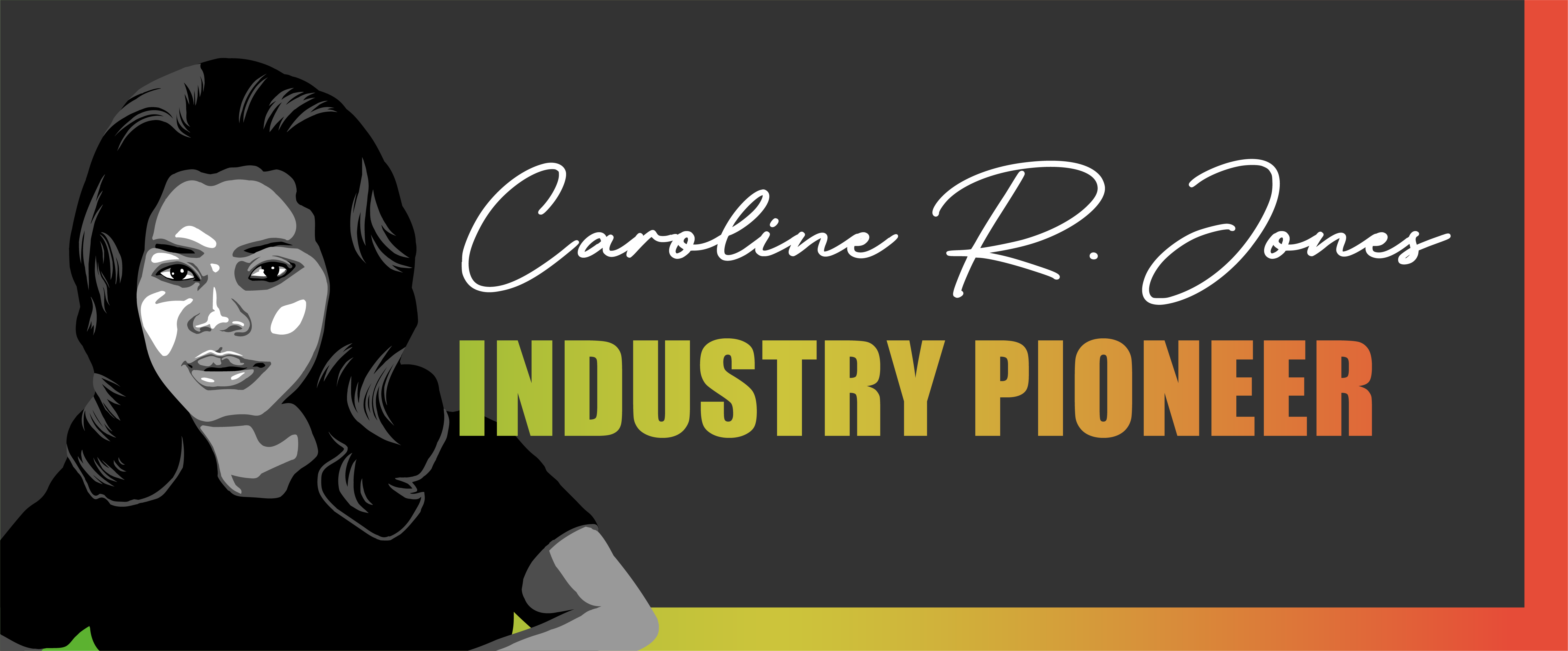 Caroline R. Jones
In the early 1960s, a recent University of Michigan grad began her career as a secretary at one of the country's leading firms, J. Walter Thompson. There, Jones worked her way up to senior copywriter and then creative director. Jones writes of this time in her book "The Success of Caroline Jones Advertising, Inc." 
"I was the first Black to work as a copywriter for the company," she wrote. "There were three other Black women at the company, but they were secretaries. No Black men were trained as copywriters in the early sixties." Jones helped launch Zebra Associates, one of the first Black-owned agencies. She founded several agencies including the Black Creative Group and Mingo, Jones, Guilmenot (now called the Chisholm-Mingo Group). 
"I don't do anything without knowing where I want to land," Jones said in an interview with Essence. "I trust my instincts and listen to my own wisdom." Throughout her career, she worked with the National Urban League, American Express and Kentucky Fried Chicken. Jones was known to produce such successful regional and cultural campaigns that the brands she worked with often adapted them for national use. Jones is a leading figure in the advertising industry as she was the first Black female executive at a prominent agency. She was named Advertising Woman of the Year and served as president and founder of Caroline Jones, Inc.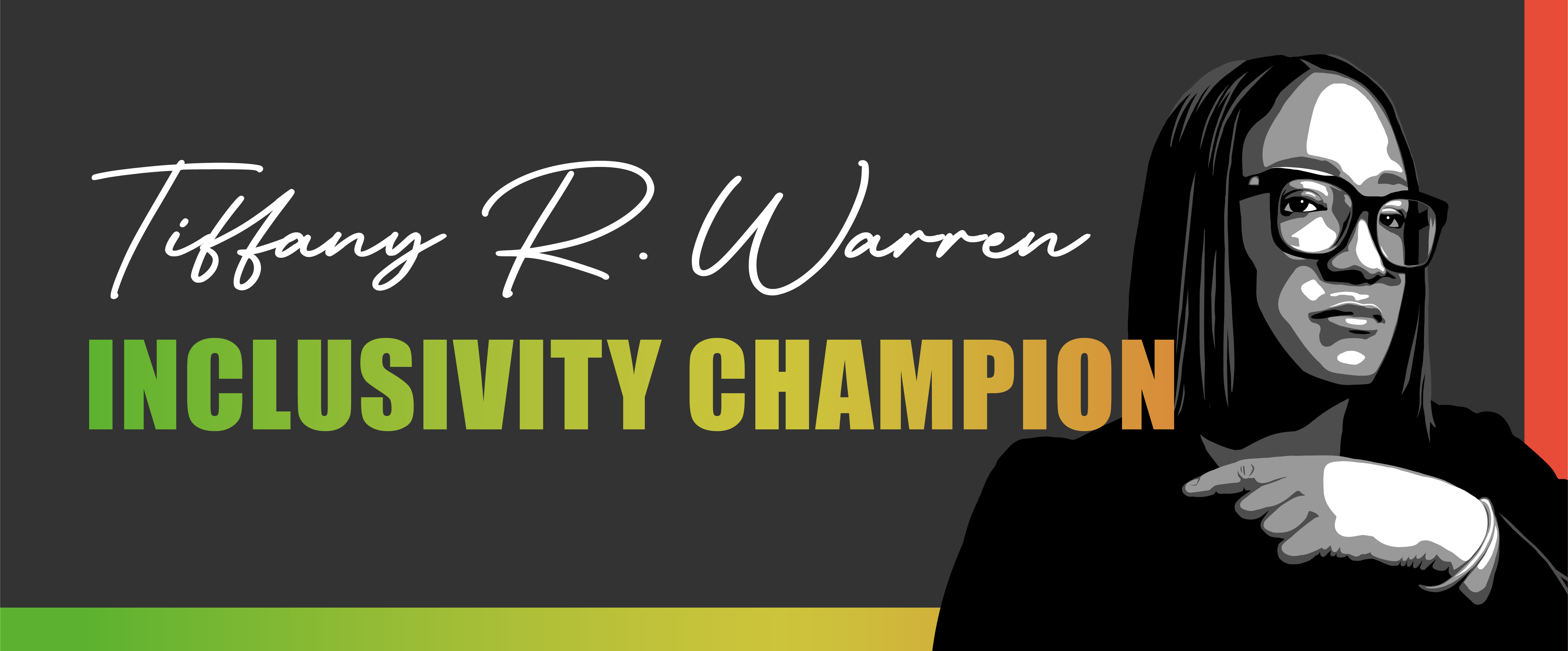 Tiffany R. Warren
Tiffany R. Warren is a DEI leader in the advertising and entertainment industries. In 2005, she founded ADCOLOR, the leading organization promoting diversity, equity and inclusion in advertising. Under her leadership, ADCOLOR has expanded into the ADCOLOR Conference, Awards, FUTURES program and ADCOLOR in Music. Warren has been recognized for her service in the industry through various awards, including Advertising Age's Woman to Watch Award and the 2021 Billboard Change Agent Award. She currently serves as the Executive VP, Chief Diversity & Inclusion Officer at Sony Music Group. 
"In my earlier days, I found myself being 'the only' when I was the sole Black account executive at my agency," Warren said in an interview with AfroTech. "Then later, I became 'the first' when I entered newly-created Chief Diversity Officer roles at my companies. However, being 'the first' or 'the only' is something many who came before us experienced in several parts of their life. They fought all odds to create space where they had so often been intentionally excluded. I remind myself of this so I can truly embrace what my current position means for all those who are to come after me." Warren served as the 2021-2022 Chair of the National Board of Directors for the American Advertising Federation (AAF) where she helped expand DEI efforts. "Through ADCOLOR, I've worked to shine a light on those who should have been recognized and represented all along," she said in an interview with Edward Sylvan.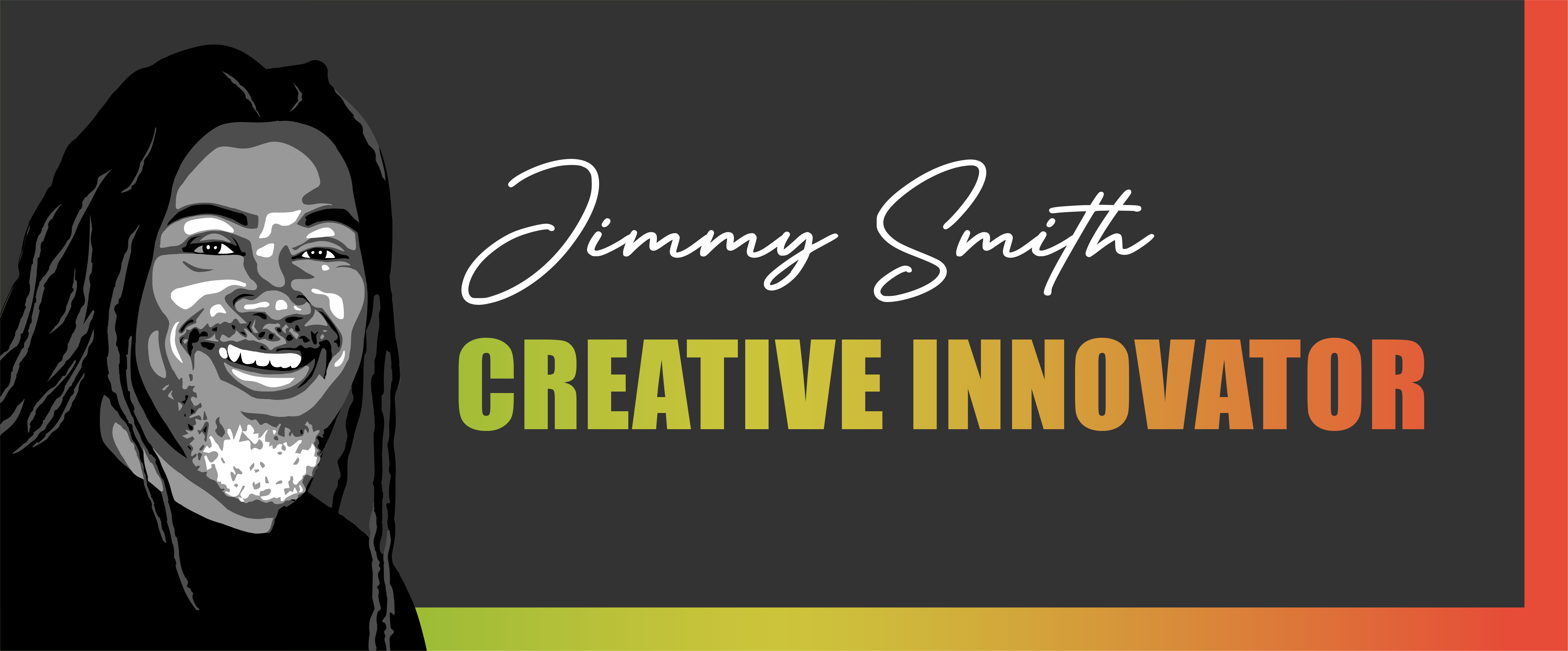 Jimmy Smith
Jimmy Smith has done just about everything in the creative space. He's Amusement Park Entertainment's Chairman, CEO and CCO. His career has spanned copywriting, creative directing, writing books and television, creating video games and producing records and films. As a child, Smith gained an interest in advertising after watching the TV series "Bewitched." He started his career at the Burrell Agency and had stints at Wieden + Kennedy, BBDO and TBWA\Chiat\Day. Smith has created work for Nike, Gatorade and Pepsi. 
In an interview with Not Real Art, Smith explained the importance of culture in advertising: "What do you do in an ad? I've got to go pee. I've got to go make a sandwich. Let me go handle this and, as soon as that ad block is done, I'll be back and sit down and watch whatever [it is I was watching]. But if it's a piece of culture that resonates, I'm not going anywhere. I'm interacting with whatever that thing is. I don't want to see it just one time and then the commercial is gone." 
Always innovating, Smith is redefining what advertising is through his branded entertainment approach. As you'll see on the company website, Smith's Amusement Park Entertainment isn't an advertising agency, but rather a "manufacturer of creative content" that touches sports, art, entertainment and emerging culture.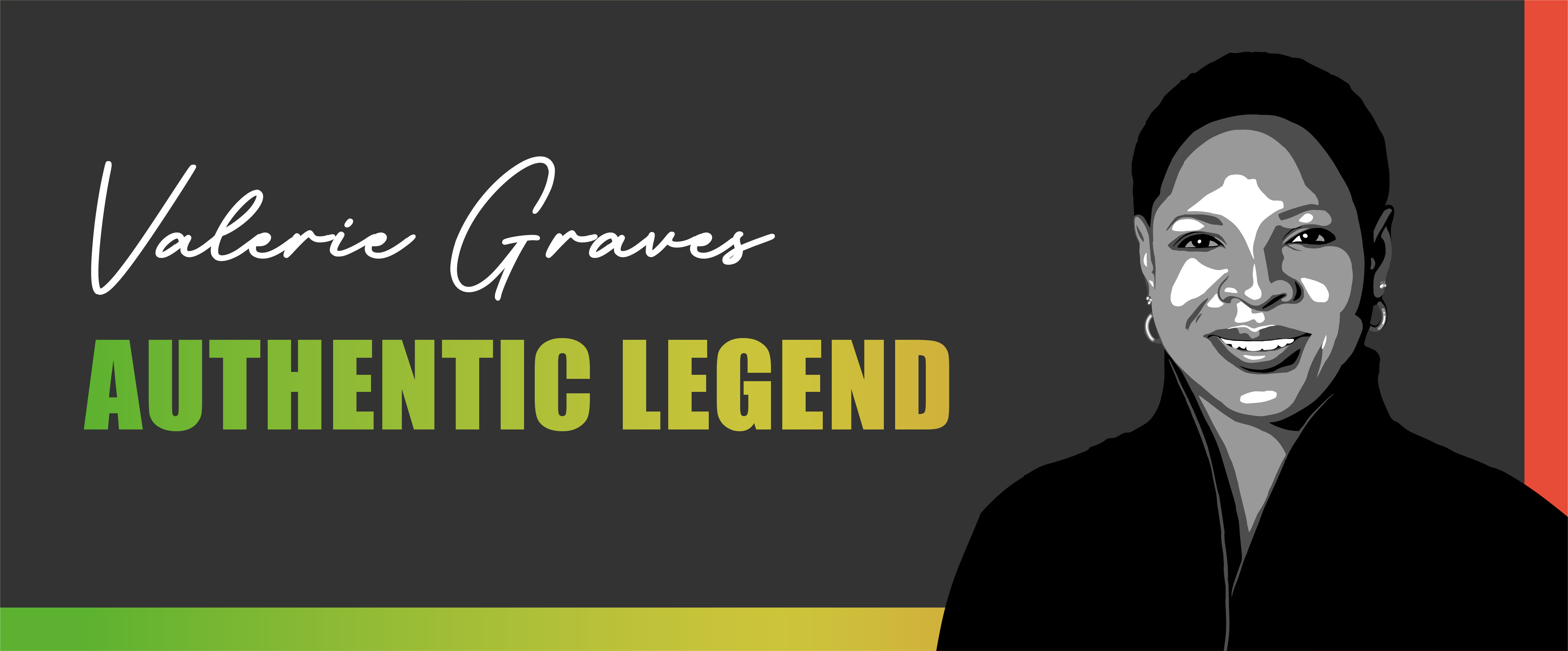 Valerie Graves
Valerie Graves is a creative director who has led creative efforts on accounts like Ford, General Foods, Pepsi and AT&T. Graves moved from Pontiac, Michigan to the Big Apple in hopes of launching an advertising career. She was one of the first Black copywriters at BBDO, Kenyon & Eckhardt and JWT. Graves went on to an award-winning career as CCO at the UniWorld and Vigilante/Leo Burnett agencies. 
She also served as Senior Vice President of creative services at the iconic Motown Records and as a creative consultant to President Bill Clinton. Graves is lauded for her ability to create advertising campaigns that appeal to specific audiences. "Authenticity is key," Graves explained in an interview with New York Trend. "It's important to get beyond superficial elements like slang or a way of dressing, and know the underlying values of a culture."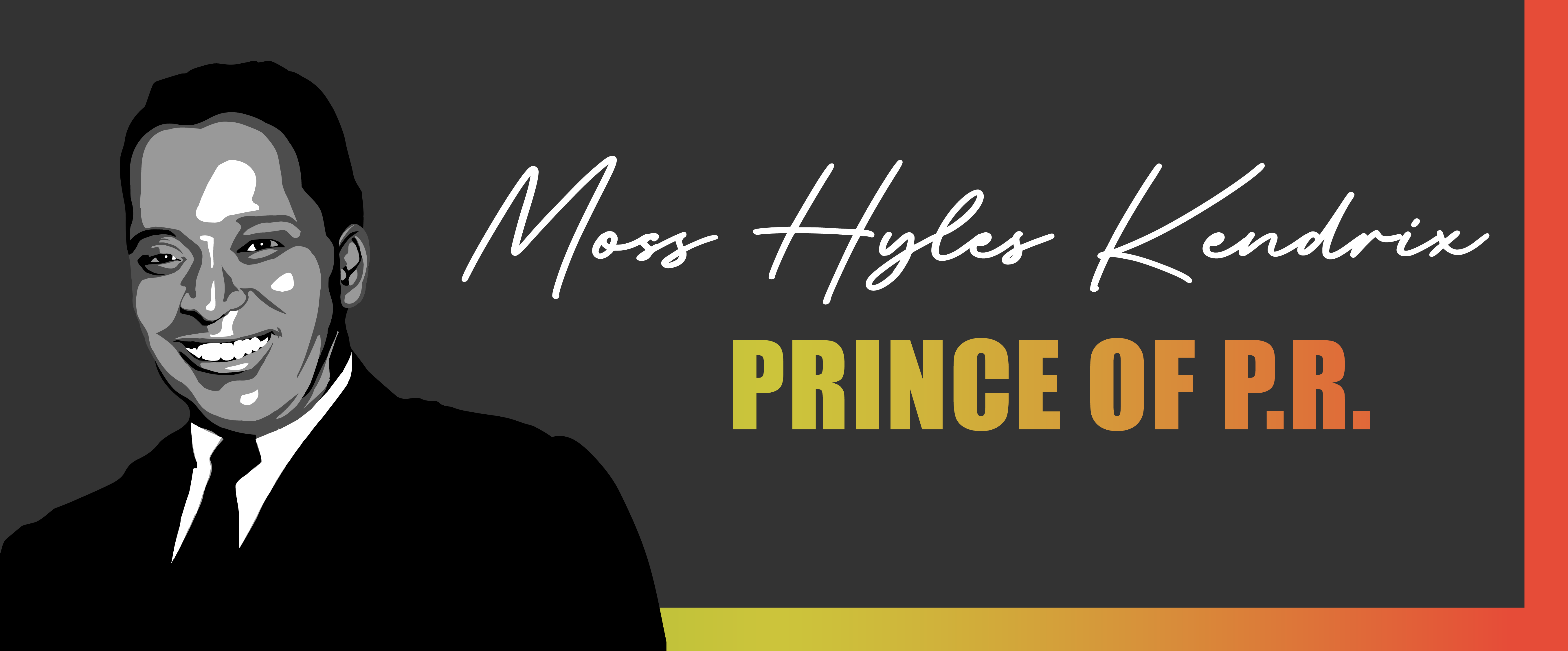 Moss Hyles Kendrix
In the late 1930s, Moss Hyles Kendrix co-founded Phi Delta Phi at Morehouse College — the first journalism society for African Americans. He graduated in 1939 and, shortly after, created National Negro Newspaper Week. In 1941, he was drafted into the U.S. Army and worked in the war finance office, hosting a CBS radio show. In 1944, after completing his military service, Kendrix started his own agency, The Moss Kendrix Organization. There, he produced iconic work for Coca-Cola. 
Kendrix was dubbed "the crown prince of public relations," and was known for his mantra "What the public thinks counts!" He even had this phrase embossed on his company letterhead. Kendrix's organization worked with major brands to craft messaging for Black consumers. According to the PR Museum, "Kendrix made corporate America aware of the buying power of African-Americans, as well as the need to tap this powerful market for employment opportunities."
Follow along on Williams Randall's Instagram throughout the month to celebrate these industry changemakers!