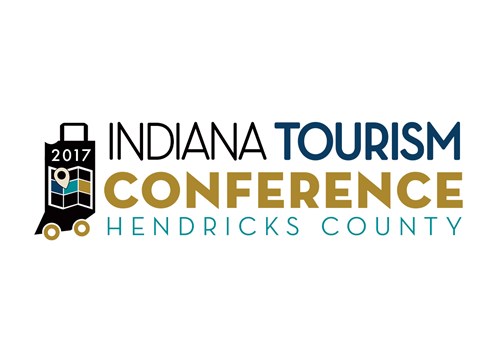 INDIANAPOLIS—Williams Randall congratulates two of its clients on being honored with Indiana Tourism Awards during the Indiana Tourism Conference held on the campus of Purdue University. Visit Hendricks County (VHC) won the Best Cooperative Partnership Award for its Rural Routes to Main Street Cultural Trail initiative, and the Indiana Office of Tourism Development won in the category of Best Event or Festival with a Budget over $300,000 for its Bicentennial Torch Relay.
The Rural Routes to Main Street Cultural Trail includes more than 30 galleries, restaurants, studios and other arts-related destinations in the central Indiana counties of Hendricks, Morgan and Putnam. To help promote the trail, VHC partnered with Williams Randall to create a new guidebook. Designed with a journal vibe, the guidebook encourages visitors to make notes on the pages, keeping reminders of places they'd like to visit, what their favorite pieces were and where they'd like to visit again. Said one judge: "I loved the stories you were able to incorporate into this guide. Overall, a sharp-looking end result."
Indiana Tourism brought together all 92 counties during the Bicentennial Torch Relay, a 3,280-mile journey that lasted six weeks and took more than a year to plan. Starting with the custom-built torches at Purdue and including the thousands of volunteers from around the state, the event was one to remember for the next 100 years. Williams Randall was pleased to be able to play a small role in the promotion of the event through web and print initiatives. "This was an incredible undertaking and a creative promotion," one judge said. "Overall, an amazing statewide effort."
This was the inaugural year for the Indiana Tourism Awards, which were judged by three out-of-state tourism professionals and were sponsored by Midwest Living. In total, 11 awards were presented during the Indiana Tourism Conference.