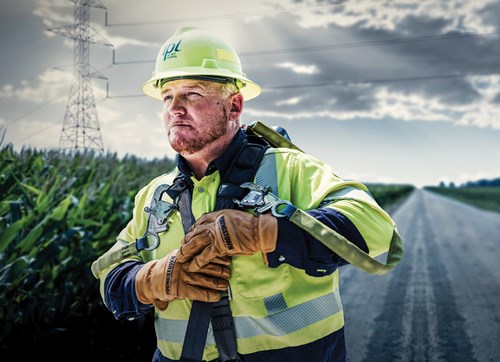 INDIANAPOLIS—Williams Randall received two awards at tonight's American Advertising Awards ceremony, hosted by AAF Indianapolis at Canal 337. This year's competition garnered more than 300 entries, with just 37 winning Gold ADDY Awards and 33 earning Silver ADDYs.
The Safety campaign created for Indianapolis Power & Light (IPL) earned a Silver Award in the category of Local Integrated Advertising Campaign. The campaign included TV and radio advertising, as well as print ads, billboards and a microsite. The campaign reminds consumers that safety is paramount to IPL - for both their employees and the public.
Williams Randall received a Gold ADDY for a direct mail piece in the category of Ad Industry Self Promo Specialty Advertising. Calling on the wisdom of Abraham Lincoln, the box notes that sharpening an axe is the most important task in chopping down a tree. And that's how Williams Randall looks at its work for clients, too. 
The American Advertising Awards honor excellence in advertising and cultivates the highest creative standards in the industry. With 60,000 entries, they are the nation's largest advertising competition. The competition begins at the local level with over 200 AAF member clubs around the country just like the Indianapolis AAF. Local Gold winners proceed to district competitions, and those winners proceed to the national finals.