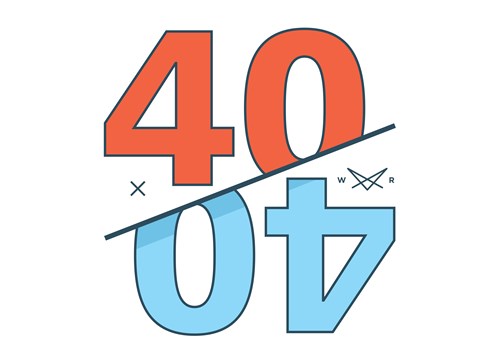 INDIANAPOLIS—In 1979, as Sony released the Walkman, ESPN hit the airwaves and Gloria Gaynor gave us an "I Will Survive" anthem, Charlie and Donna Williams were making the big decision to launch C&D Williams Co., Inc., DBA Williams Company in Terre Haute, Indiana. Yes, Charlie opened the door with one client in tow (Templeton Coal Company, Inc.—still a client 40 years hence!). While he planned to be an advertising agency, he kept the name vague just in case that didn't work.
We're happy to report that it did.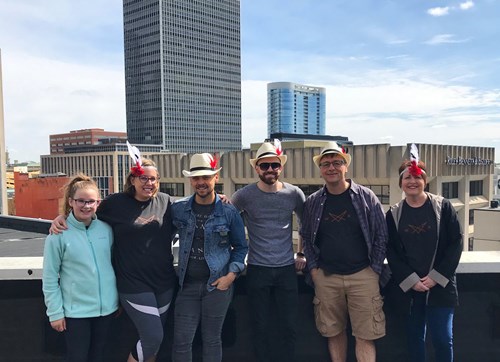 While our official anniversary isn't until October 1, our staff is celebrating all year long with a 40x40 Challenge, a list of 40 activities to accomplish before our 40th anniversary. Some are fun. Some are insightful. Some are meant to help those who haven't been here for most of those decades to learn our history.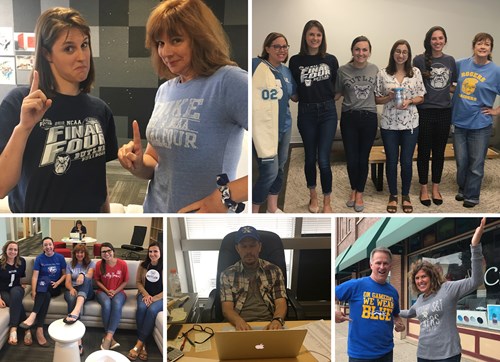 To kick off the 40x40 Challenge, staffers watched the company's 5th anniversary video, which would have originally been watched on 3/4-inch tape. Thanks to digitization, we're able to watch it by modern means. Both of our namesakes, Charlie Williams and Gerry Randall, make appearances in the 5-year retrospective.
Between now and October 1, we're taking part in a wide variety of activities, from Bring Your Dog to Work Day to Williams Randall History Day. We've cheered on the Indianapolis Indians, we'll go axe throwing and we will even hand out the inaugural Chiwi Awards. As you see in the photo above, we also wore our hearts on our sleeves (and chests and heads) on School Spirit Day, and some of our super sleuths participated in the CluedUpp Games Detective Day in downtown Indianapolis one Saturday in May (see the team in feathered hats near the beginning of the article). Both of the Williams Randall teams solved the crime as they took on the challenge among 393 teams doing the same thing. And we're also reaching out to our community through volunteering efforts at Second Helpings (see below) and an Indy Cultural Trail Cleanup Day.
Stay tuned for updates as we continue to tick off our 40x40 Challenge list.