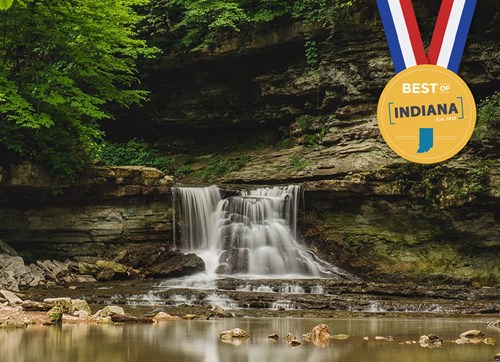 INDIANAPOLIS—Indiana Tourism is once again inviting Hoosier residents and travelers alike to vote for their favorite fall things. This year's categories are Best Indiana Brewery, Best Indiana Main Street and Best Indiana Hiking Trail. 
Williams Randall designed and programmed the voting pages so that site visitors can vote daily for up to five favorites in each category. Voting is open through November 3, and you'll be reminded of that with a countdown clock appearing on each of the three voting pages.
Here are the winners from the 2018 "Best of Fall" competition:
Best Indiana State Park and Recreation Area - Turkey Run State Park, Marshall
Best Specialty Burger - Brew Burger at Brew, Jasper
Best Museum - The Children's Museum of Indianapolis
You can help determine the 2019 winners every day through November 3. Winners will be announced on November 12.