Recent updates to Apple's mobile operating system have allowed users to opt-out of data sharing in their apps. This change has truly impacted advertisers. Previously, advertisers relied heavily on this shared data to target and measure actions taken by users on these devices. Now when users opt-out, advertisers have a very limited amount of time to be able to track actions after a user interacts with an ad. 
The most significant aspect of that change was implemented on April 26, 2021 when iOS14 added a pop-up that asks users to give or deny access to their device identifier. We refer to that pop-up as "The Prompt." According to Mashable, only 4% of users in the U.S. opted in to data sharing. Just 4%!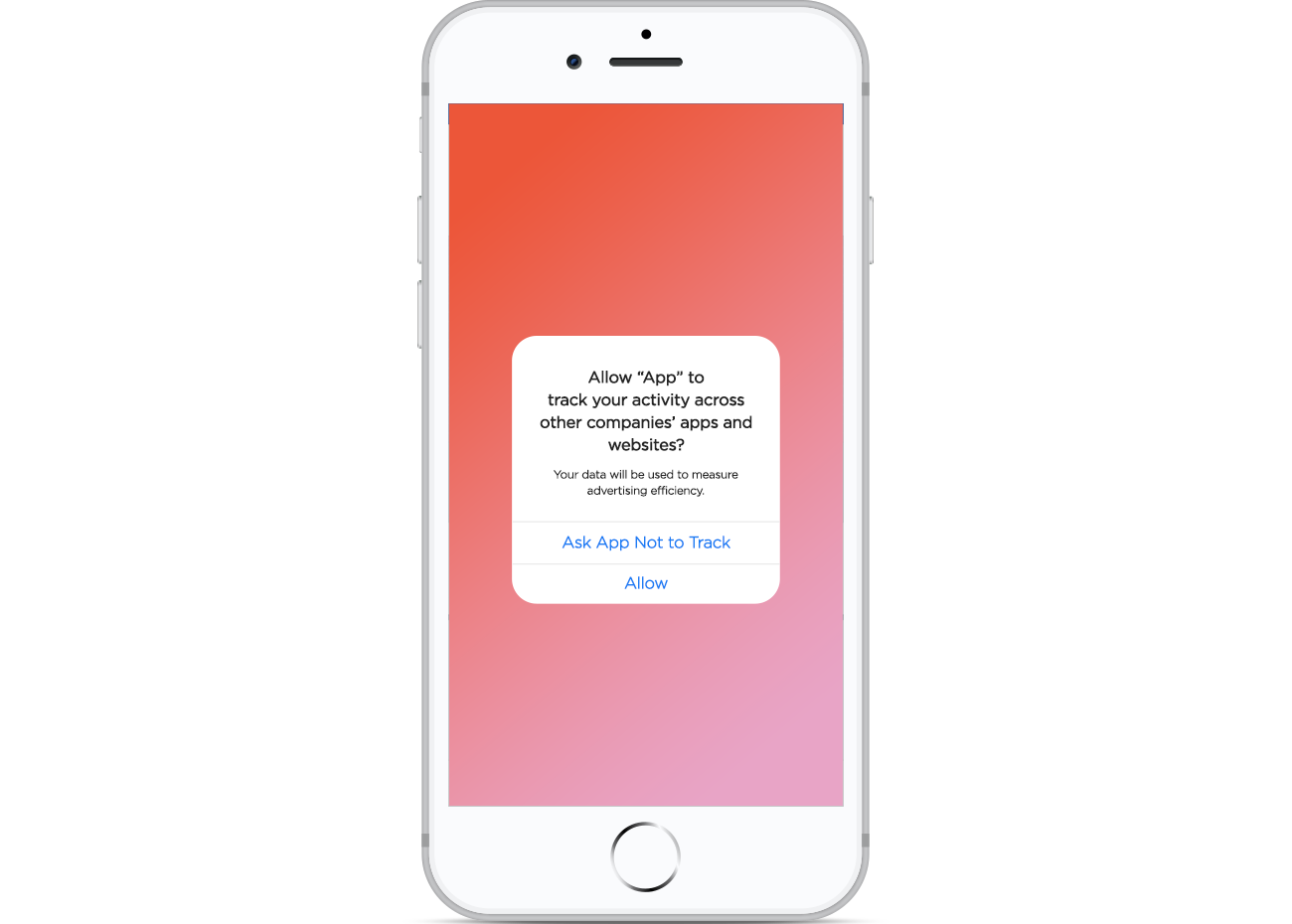 What this means for advertisers is the following: 
Ad personalization is more limited

Audience targeting is more difficult

Audience lists have fewer matches

Analytics data is less plentiful than before

Attribution windows (the length of time we can attribute actions to a user) have shortened
To understand this impact a bit better, see the chart below:

Now, living beyond "The Prompt," we are ready to report back some of our findings and mention a few of the solutions we are putting in place to mitigate the negative impact of this change.
Mitigating Tracking Loss
We have made certain shifts to reduce the impact of this change. In order to maintain our ability to optimize to conversions and report back to our clients on the value our campaigns bring, we have been setting up campaign tracking focusing on two priorities:

Results
Thankfully, the use of these and other new tracking strategies have enabled our client campaigns to have major successes post-iOS14. But no doubt things will continue to change. We will stay on the forefront of the latest measurement updates and mobile changes and be flexible in order to deliver the results our clients have come to expect.  
If you would like to have a conversation with us about one of the mentioned ideas above, reach out to one of our account executives or contact us here.