While every year is a good one to get out and explore Indiana, 2021 seems to be especially good, with people increasingly willing to venture out of their homes. The Indiana Destination Development Corporation partnered with Indiana Department of Natural Resources to create and promote the Indiana State Nature Passport. The digital passport's goal was to encourage—and reward—residents and visitors who explored our great outdoors after signing up for and using the mobile passport as they went. 
The campaign we created and placed included logo development, display ads, search engine marketing, and ads for Facebook, Instagram and YouTube. The ads were placed both in Indiana and in surrounding states.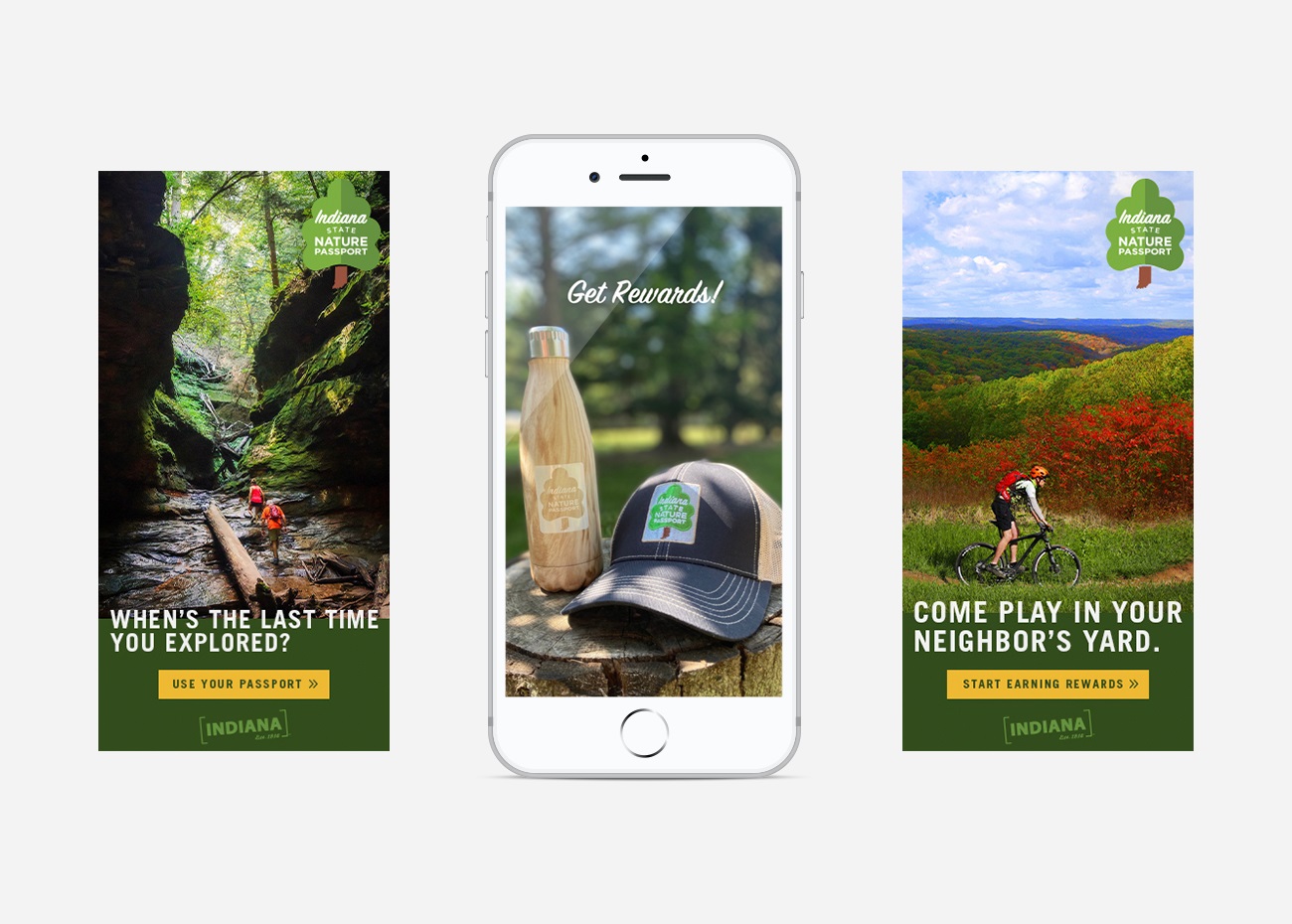 The Indiana State Nature Passport gave visitors the opportunity to earn great prizes, including items like a water bottle, cap and backpack. The more times they visited and checked in, the closer they got to the next prize. By early November, close to 15,900 had signed up for the passport. Of those, IDDC had measured almost 36,400 check-ins, and more than 1,500 prizes had been earned. Now that's a great way to enjoy the outdoors.