Gail Hayes: 1964-2023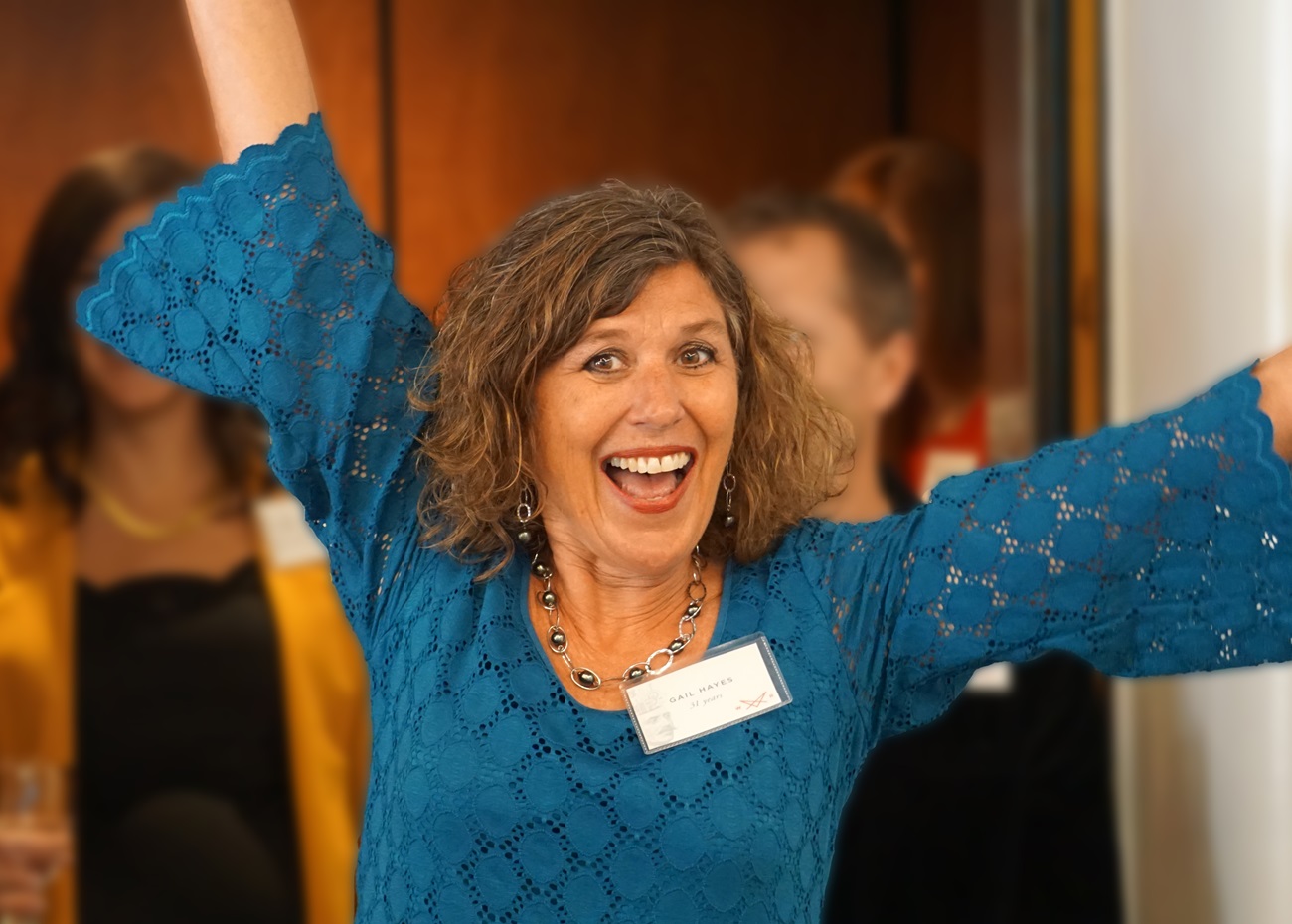 A heartbroken Williams Randall bid farewell to our dear friend Gail Hayes this past January, who for 33 years made our agency and world a brighter, more spontaneous and more musical place. Her job title for most of those years was Writer, but, as our founder Charlie Williams was fond of saying, "She could have done any of our jobs, and done them better than us." Gail passed away surrounded by her family on January 24. She was diagnosed with a glioblastoma on April 3, 2021 and gracefully battled the disease until her passing. She retired from Williams Randall in December 2021.
I'm a person who seeks joy.
And actually, I never have to look far.
No words or images can accurately describe what it was like to have Gail Hayes in your life, but this photo of the moment she stepped off the elevator at the agency's 40th anniversary comes pretty close. Gail said of herself: "I'm a person who seeks joy. And actually, I never have to look far." We can truly say she lived that philosophy each day at work.
We're forever grateful for the 33 years of joy and creativity Gail brought into our lives. As a colleague and friend, she was brilliant — in every sense of that word. To Tim, Jacob, Will, and Samantha: thank you for sharing Gail with us all these years.