In early summer 2022, the Williams Randall team sat in the lobby of The Indiana Utility Regulatory Commission (IURC to their friends), waiting for another agency to finish their pitch for the state-run body's marketing business. It was a moment to gather thoughts, maybe pace a little, and reflect on all that had gone into preparing for the presentation we were about to give, including the several different creative concepts we'd conceived, written, and storyboarded.
When pitching for a new piece of business, it's best to bring a nice wide variety of concepts, not only so you can have as many different approaches to tackling their marketing as possible, but also to show the potential client the breadth of the ideation at your agency. Some will be a little more out there, some a little more buttoned up—but they all need to be viable, considered solutions to the challenge of marketing the client's service or product. 
Now, understand: this was only our second in-person, non-Zoom agency pitch since the pandemic had locked everything down two years earlier. Was there a rust-inspired butterfly or two fluttering in our bellies as we marched into the IURC conference room to deliver our presentation? Possibly. Fortunately, though, along with our nerves, we'd brought an extremely solid pitch, one grounded in good research, tactics, analytics and media planning. We also had five strong, completely different concepts for the campaign. The tight, well-rehearsed presentation pitched for the job of promoting Indiana 811, a private non-profit service partnered with the IURC for Hoosiers to contact before every private or commercial dig. Per the client's Request For Proposal (RFP), there was an additional task: promoting the relatively new initiative of White Lining, a best practice for digging preparation (detailed below).
Within 24 hours, we learned that not only had Williams Randall won the work, but that the IURC had chosen our (secretly) favorite concept: "The Only Way to Dig." In this fun, slightly absurdist live-action spot, several habitual "problem diggers"—a pirate, an archaeologist, a gravedigger, a beagle, a homeowner and a contractor—have decided to leave their collectively checkered digging pasts behind. In order to do so, they've enrolled in a new corporate training held by Indiana 811 in their expansive new (and 100% fictitious) facility, The Indiana 811 Digging Institute, to become experts in the safest and, really, only way to dig. The training is led by a hard-hatted 811 field-operative-turned-instructor, patiently educating the group on Indiana's digging laws and the best practices for staying within them (as well as providing some good-natured juxtaposition to the class' menagerie of oddball students). 
This concept was also used in audio spots for radio and streaming services. Additionally, standalone 6-second videos of the same characters were produced for use in social media and as buffer ads in popular digital channels like YouTube. 
Additionally, Williams Randall won the job of creating a campaign landing page - 811.SafeDigIndiana.com - detailing the procedures, reasons, and benefits of White Lining. White Lining is the practice of drawing a white line on the ground around the intended dig area of an upcoming project involving excavation. This means that spotters will only place utility flags within that area specified by the white line, streamlining the entire process by vastly cutting down on the area to be flagged and the time spent investigating and marking it. Additionally, homeowners won't have a yard filled with utility flags to mow around that aren't part of the project area.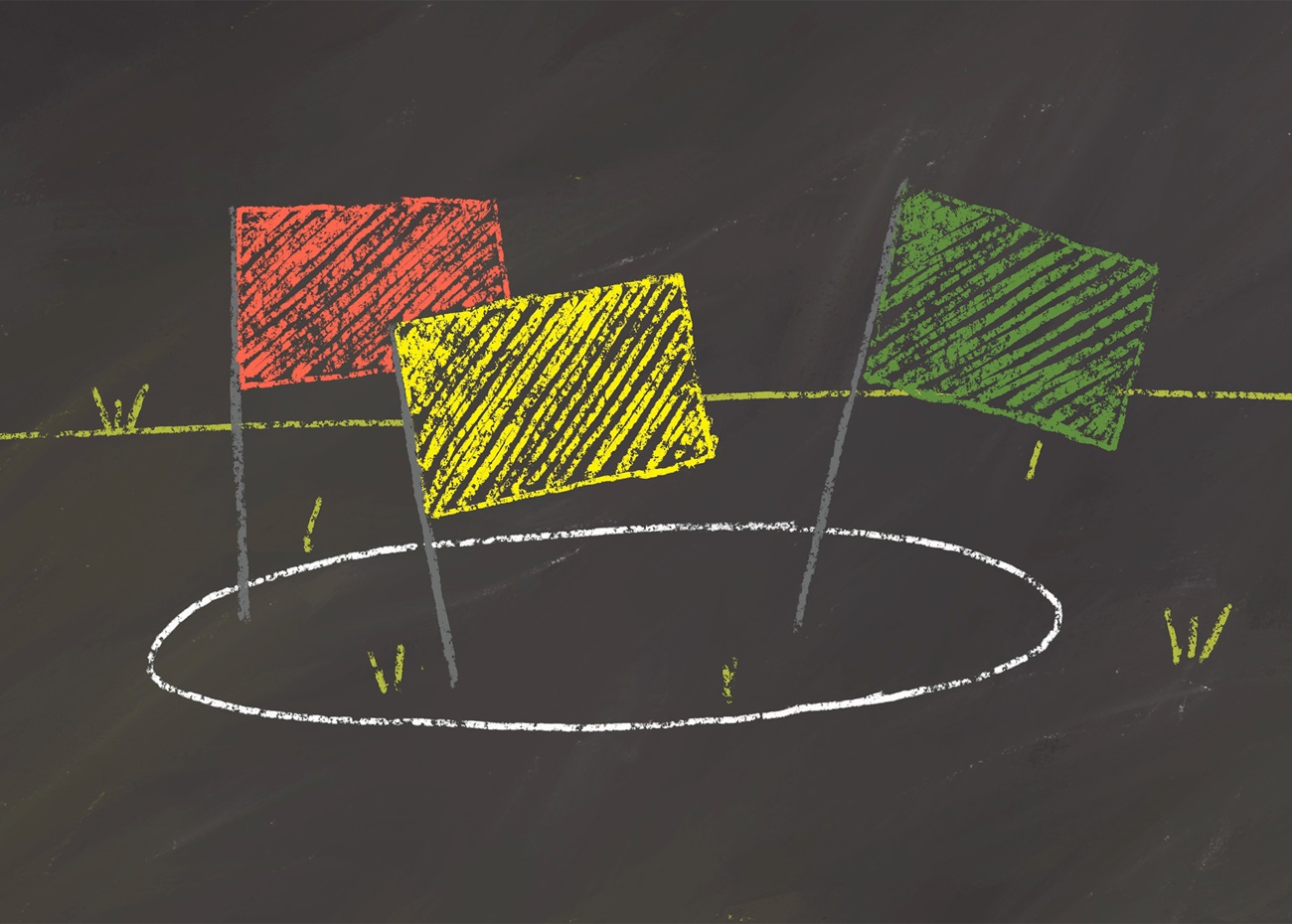 Recognizing the landing page's content would be most effective and evergreen if the bulk of it didn't depend on the "Only Way to Dig" narrative, Williams Randall decided to focus chiefly on detailing White Lining in the most straightforward terms possible. That way, people simply looking for answers on an upcoming digging project could get them quickly and easily. One standout feature on the landing page is a fun and informative animated video tutorial explaining the process and benefits of White Lining in a simple, illustrative format, produced entirely in-house by the Williams Randall creative team.
The TV, radio, social and streaming spots, along with the landing page, were all launched in February 2023. The campaign is still running, but you can check back here for updates on the results once it's wrapped up. Until then, head to the landing page to get yourself up to speed on the "Only Way to Dig!"