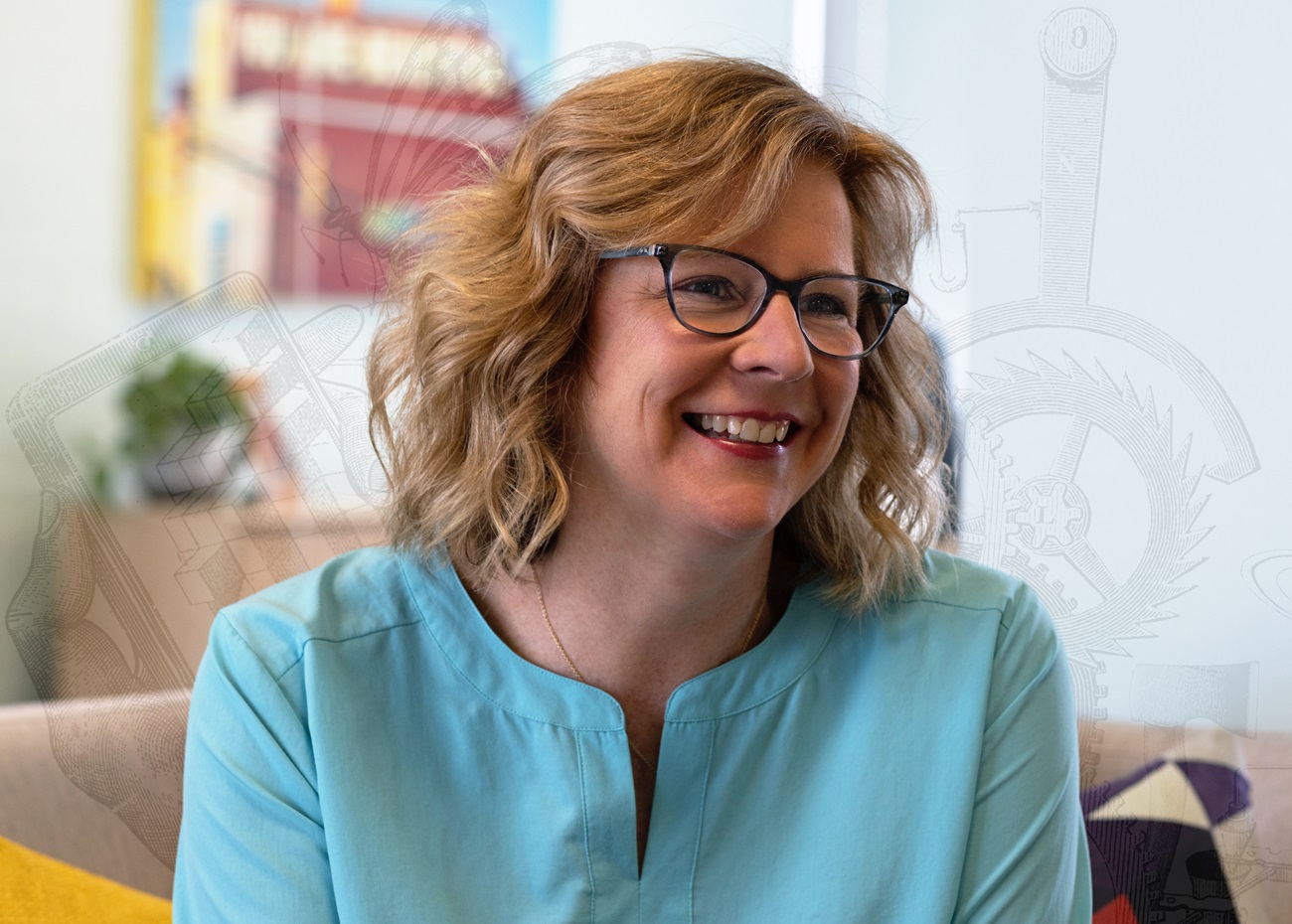 Joy Cropper marked 20 years with Williams Randall Advertising in May. She currently serves as COO and Director of Online Services. Joy is known around the agency for her kind-hearted leadership style, humor, and smart approach to marketing. 
"Joy has been an extraordinary gift to our agency for the past 20 years," Williams Randall CEO and Owner Gerry Randall said. "Her remarkable leadership has earned her the respect, trust, and admiration of coworkers and clients alike, and she has been instrumental in the growth of our firm over that time. We would not be the agency we are today if it wasn't for her."
She joined the agency in 2003 as our Director of Internet Strategy after serving as a Partner and Lead Web Strategist at J Walter Thompson in Detroit. There, she led up strategic development efforts for all Ford Division websites. Joy earned a BA in psychology from Duke University and has spent her entire career in advertising and marketing, beginning with a position in account service working on Ocean Spray.
When she's not helping our clients meet their online goals or overseeing agency operations, Joy enjoys spending time with her family, playing pickleball, visiting her daughters in Honolulu and New York City, and telling everyone how much she loves living downtown. 
"Working at Williams Randall has not felt like work, which is why I've stayed so long," Joy said. "I am surrounded by people who care about the same things I do—work that's done right, open-minded problem solving, personal integrity, and compassion for others. It's been a privilege." 
To celebrate, we threw Joy a surprise Prosecc-O'Clock Happy Hour where our team took turns toasting to Joy and sharing stories about her influence. Please join us in congratulating Joy on 20 years of service!