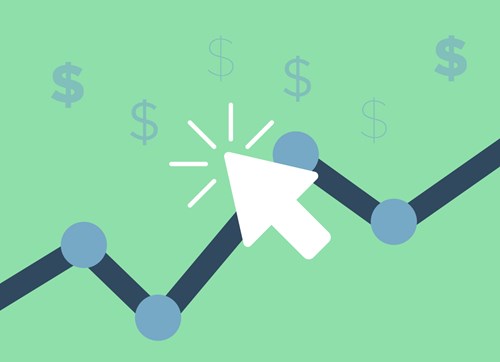 INDIANAPOLIS—According to iProspect, in the first quarter of 2017, cost-per-click (CPC) rates increased 27% industry-wide vs. 2016 across all devices, to the highest recorded costs since 2014. Mobile CPC alone went up 42%. Williams Randall spotted the price pressure early and made adjustments to ensure this didn't negatively affect our clients. "At this point we can report that, due to our strong optimization expertise and analytics insights, our clients' campaigns are 20% more efficient than the industry average on CPC rates," explained Director of Integrated Marketing Erin Theis.
Our hunch was that part of the upward pressure on CPC was due to increased spending in online advertising overall, resulting in greater competition for online inventory. We also suspected that rising click prices might be related to online publishers doing a better job of combating click fraud. In other words, as those online publishers work to eliminate questionable ad inventory, one effect could be higher prices for the remaining quality inventory.
To understand if the increase in CPC may, in fact, be offset by an increase in quality, we took a closer look at cost per conversion. We are happy to report that our clients have seen conversion results even better than the previous year, signaling that the audiences the campaigns reached were likely more qualified. Theis commented, "Through smart buying and careful monitoring and optimization efforts, we've been able to deliver strong results for our clients, despite rapidly rising competition and prices for online inventory."