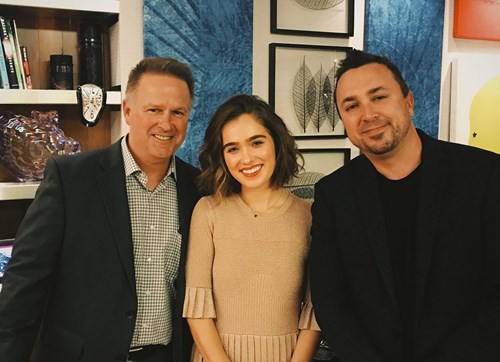 INDIANAPOLIS—Creative Director David Stanton and Associate Creative Director Brian Thibodeau joined client Indiana Tourism at the Columbus premiere of a new film named after the Indiana city. Columbus is a feature film with the iconic city's architecture as not just the backdrop, but a main focus of the film. A high school graduate befriends a man who's come to town to spend time with his dying father. Their friendship grows and begins a soul-searching exploration of obligations people feel toward their families.
Film Indiana is an initiative recently taken under the wing of Indiana Tourism to help filmmakers find locations, personnel and more amenities when they want to shoot in Indiana. The premiere of Columbus is the first major film since Indiana Tourism became involved with Film Indiana. Williams Randall reimagined the Film Indiana website that is now live and available to future filmmakers, with the hope that more films will be shot in Indiana in the future.
The film's leading actors, John Cho and Haley Lu Richardson (pictured here with Stanton and Thibodeau), attended the premiere and a gathering afterwards, as did the movie director, Kogonada. Learn more about the movie, including how to watch it, on the ColumbusTheMovie website.