Brand Launch for an Important Program
As a pregnant woman's baby bump grows, so does her list of questions. She can read books. She can get advice from friends and family. She can do online searches. But how can she know what's really best for her and her baby? Thanks to My Healthy Baby, a program of the Indiana Department of Health, she can now get connected to free support right in her own community. 
Our job? To name the life-altering program and help get the word out to families in the 22 counties where the program launched in late 2020. And given Indiana's high infant-mortality rate, the weight of the assignment did not go unnoticed.
Starting with a Name
The working name of the program was Indiana's OB Navigator Initiative, a name that we learned through online focus groups did not resonate with Indiana families. The State program does not meet directly with the pregnant women and their families. Instead, it connects them to agencies and organizations in their own community who can provide free support and guidance throughout pregnancy and the first year of baby's life. Meeting in their homes or a public space, the pregnant women can rely on their family support providers for answers to questions about nutrition, childcare, transportation, safety and more.
We came up with scores of names, whittling down to a handful to test. After analyzing results, we concluded that families universally want one thing: My Healthy Baby. And the new name was, shall we say, born.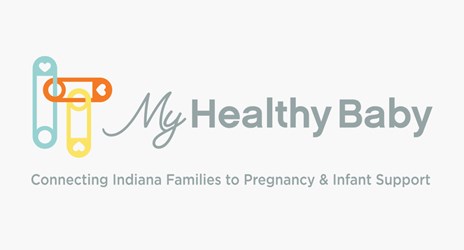 Bringing the Name to Life
My Healthy Baby exists to act as the liaison that connects Indiana families to local family support providers. The legs of that connection are represented by three diaper pins clasped together in gender-neutral colors matching those popular in today's nursery and infant clothing lines. If you look closely, you'll also notice the diaper pins make a lower-case "h" to represent the "healthy" part of the name. It's grounded by the straightforward descriptor line: "Connecting Indiana Families to Pregnancy & Infant Support."
A Pandemic-Friendly Ad Campaign
Our ad campaign includes 15-second online videos, display and social ads, as well as outdoor boards. Oh, and remember how there was a mask mandate due to COVID-19? That meant we needed to capture both masked and non-masked versions of video and photography. But the illustrated pregnant moms we had custom-created for the campaigns didn't have to wear masks. Instead, they serve as the opening to the videos, with questions and topics of advice expanding along with their bellies. The illustrations carry over to other pieces of the campaign, including a brochure, helping them to stand out in a market saturated with photos of pregnant women and their families.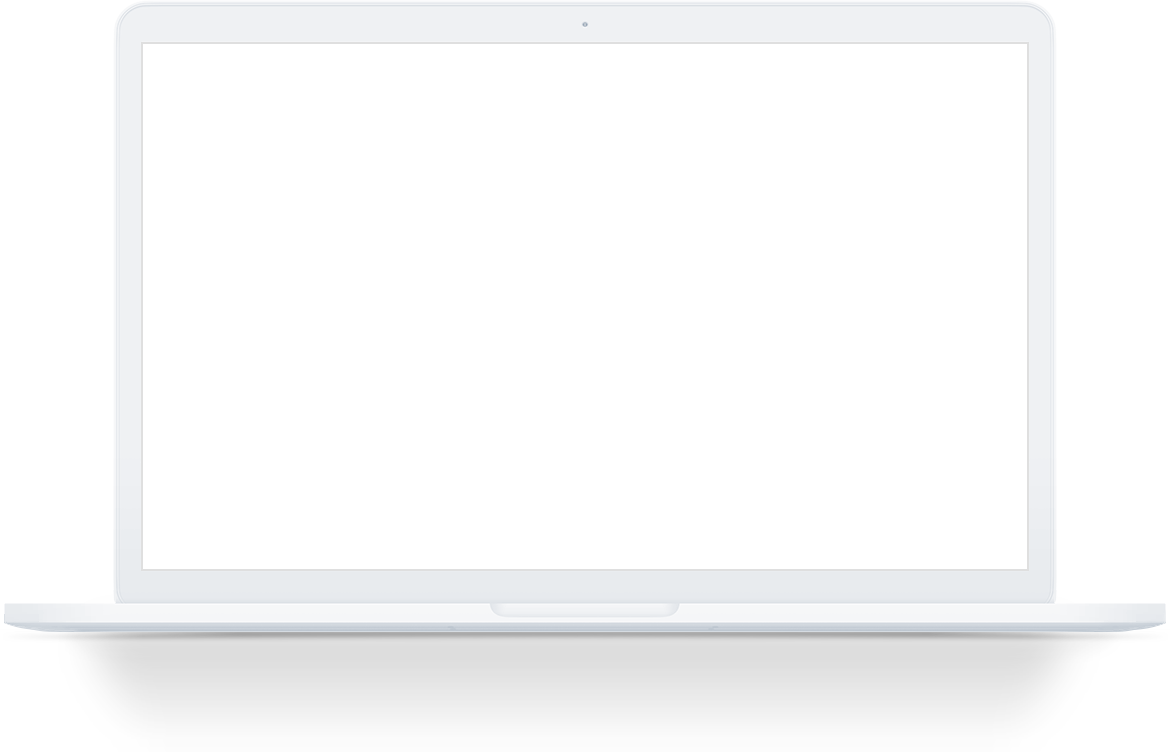 Leading to a Landing Page
Clicking on an ad or typing in the URL leads people to a custom landing page that more fully explains the My Healthy Baby program. Women are encouraged to complete a simple form so that My Healthy Baby can call them to make a referral. Of course, they can also get some questions answered in the FAQ section — check it out for the fun opening and closing diaper pins.