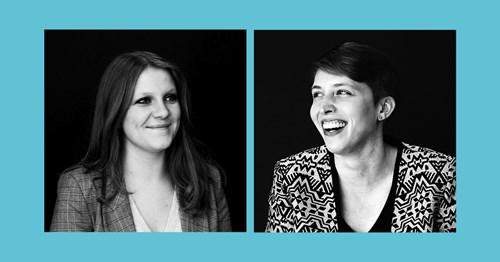 INDIANAPOLIS—Williams Randall recently welcomed a new team member to the creative team and celebrated a promotion in analytics.
As our new online designer, Ashley VanArsdale Parmenter specializes in creating digital advertising, landing pages and websites. Previously she worked at Fat Atom, IU Studios and the Indiana Daily Student. She set the stage for using left-brain creativity back in college, when she earned her BFA in graphic design with a business certificate from Indiana University. Outside work, she enjoys her pet corgi, hiking, traveling, reading and keeping her houseplants alive.
On the analytics front, Julia Thorpe has been promoted to senior analytics specialist. Our clients are served well by her adeptness at Google Analytics, tracking pixels, trackable URLs, Supermetrics and online dashboards as she studies data, creates reports, and determines next steps during and after campaigns. She has a BA in marketing communications with a minor in nonprofit leadership from Anderson University, which makes her a good fit for her volunteer efforts with Indigo for Coburn Place and the Offscript Advisory Board for IRT.