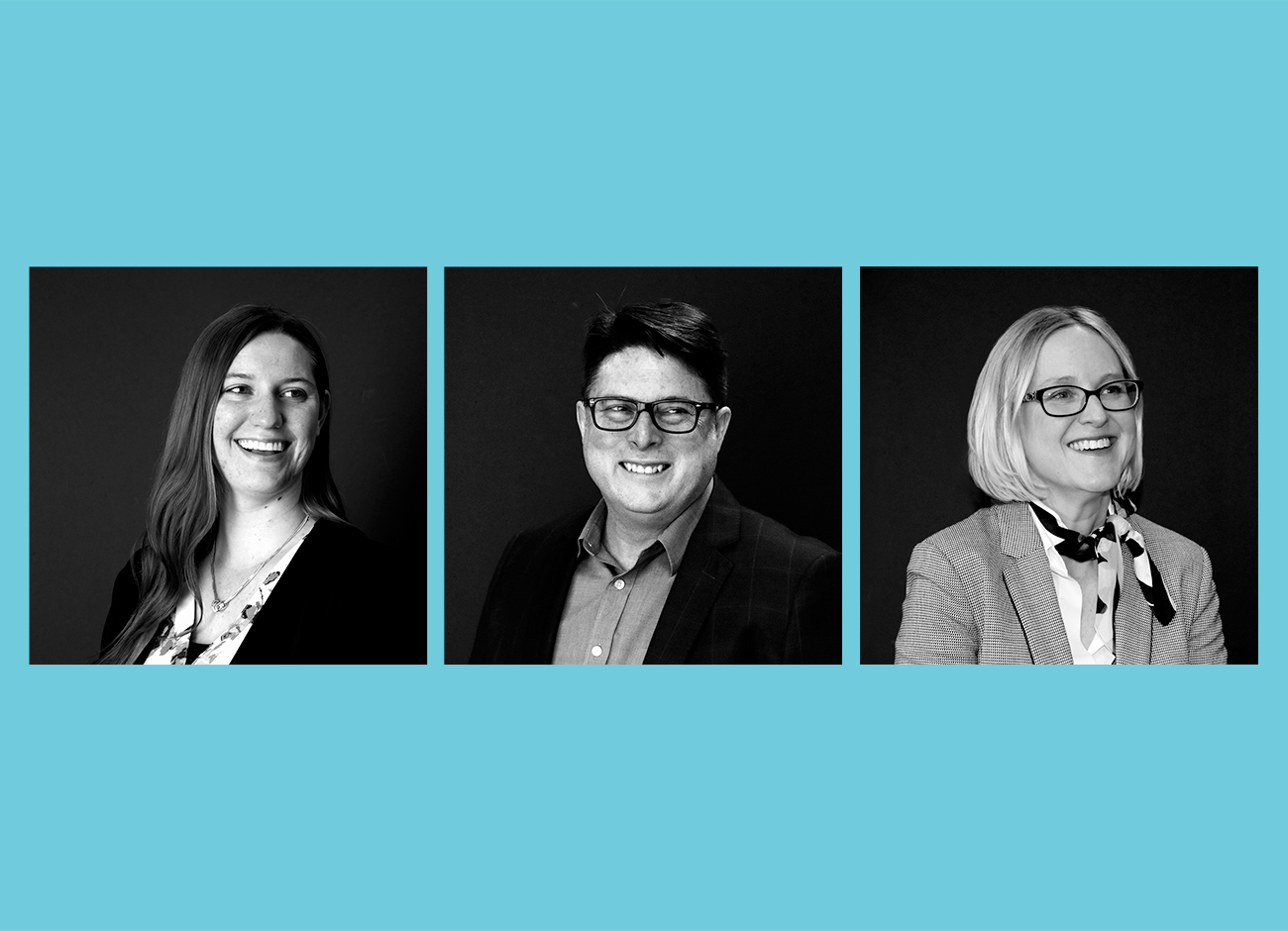 Williams Randall Advertising welcomed three new team members at the end of 2021, each with a unique set of skills and experiences, but all possessed of talents indispensable to a successful agency.
When the leaves fell this autumn, we got lucky and raked in a Sycamore: Ireland Wetnight, the latest in a long line of Indiana State grads to work at Williams Randall. Ireland joined our media department after a stint in the supply and logistics industry. Ireland is now using her marketing, leadership and negotiation skills to buy traditional media for our clients. Outside Williams Randall, she enjoys meditation, yoga, hiking and roller skating. Her love of animals led her to the rather logical decision to stop eating them, which, let's face it: friends just shouldn't do to one another. 
Just one week behind Ireland came Mike Wiltrout, the agency's new Senior Copywriter. Mike brought decades of experience as a marketing creative to the table, both on the client and agency sides of the fence. Mike's first interaction with Williams Randall was as a voice talent on a number of our campaigns; imagine our surprise when we discovered that, in addition to his faculty for reading copy, he also was pretty darn good at writing the stuff. A classic self-involved Aries, Mike also enjoys writing blurbs about himself for agency news releases.
Last but miles from least, our new Accounts Supervisor Ann Smith arrived at Williams Randall just in time for the holidays. Appropriately, her boundless enthusiasm, avid curiosity and 30 years' experience in the marketing industry have proven a valuable gift, both to the agency and our clients. Ann's passion for history is quickly evident and highly contagious. Her sweet dog Remy does not share this passion, preferring instead to live in the Now. Remy does, however, enjoy sharing morning runs with Ann, as well as sharing her surplus fur with anyone or anything she brushes up against.