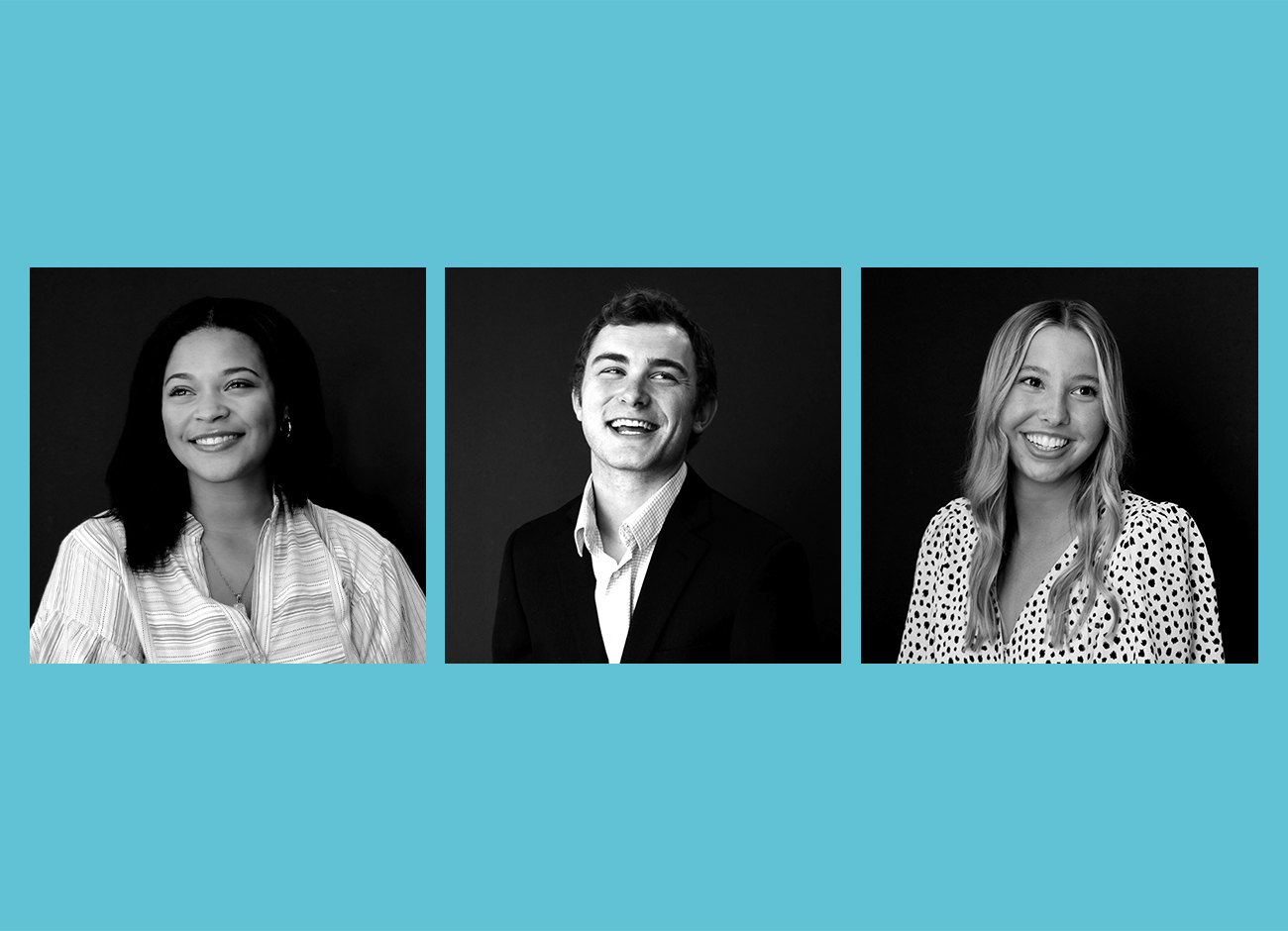 Williams Randall Advertising welcomed three new team members at the end of the spring, two new media department hires and one summer intern. Each has their whole career ahead of them, with an impressive and unique set of skills and qualities. There's no telling where their careers will take them in the decades to come, but one thing is certain: their good fortune at having found Williams Randall is second only to the company's good fortune at adding their energy, enthusiasm, talent and potential to our roster.
Olivia Cropper is cooler than most 20-year-olds. Williams Randall's 2022 summer intern has jumped in with both feet, performing every new assignment with thoroughness, efficiency and speed. Olivia just returned from a jaunt in Europe - a Senior trip postponed by COVID - where, among many other experiences, she caught a Harry Styles concert in Manchester. This fall, she'll return to Hawaii Pacific University, where she's an Environmental Studies major. Pretty cool, right? The fact that Olivia's affable, articulate, approachable, gracious and seems totally unaware of her own coolness …only serves to make her that much cooler.
A lifelong Indianapolis Southsider and the fifth of five boys, our new media buyer Sammy Matis graduated from Purdue University in 2020 with a double major in Marketing and Finance (they only gave him one diploma, but Sammy's not one to dwell on such things). He started his professional career in the casino industry, but it crapped out after a year. Now he's rolling the dice with us at Williams Randall, and it feels like the beginning of a hot streak. "Everyone here is so welcoming," says the former Purdue intramural cornhole champion. "There's a patient, learning-friendly attitude—I feel like everybody's got my back!"
Our new media buyer, Annalise Synder, is starting her professional career at the top …of the building. On nice days, you can find Annalise working up on our building's roof, admiring the impressive view. A Westfield, Indiana native, Annalise received her BA in Public Relations and Advertising from the University of Southern Indiana in 2021. Just starting post-collegiate life, she's experiencing a lot of firsts, like her first downtown apartment (a high-rise) and first non-family pet (a cat). Although Annalise's background is in social media, she's switching gears at WR to the more traditional media, where she'll scope out the best ways to effectively deliver clients' campaigns.