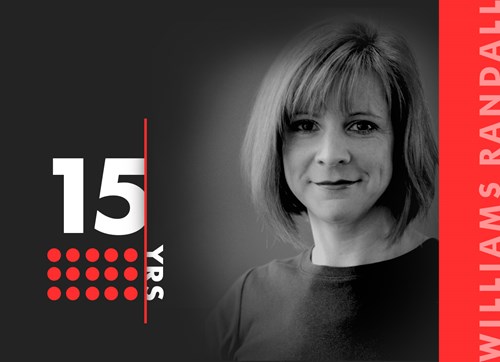 INDIANAPOLIS—When Joy Cropper began her Indianapolis job search in 2003, she called the city's top agencies to explain what she did for a living. You see, she was the Lead Web Strategist for J. Walter Thompson in Detroit at her last gig. Many agencies were building websites, but they weren't necessarily being strategic about it in those early days of website development.
"This is what I do," she said to CEO Gerry Randall. "Would you like me to do that for you?" The answer was yes, and she came on board as a strategist 15 years ago.
Joy's background includes working on both the the agency side and the client side in large corporations. She definitely likes the smaller agency setting because of the many opportunities to continually learn and try new things. As a psychology major at Duke University, her favorite book in her required reading was The Psychology of Everyday Things, which dicusses how product design can fail when it ignores the needs of users and offers up guidelines to arrive at good, usable design. She realized her forte is understanding how people interact with systems, finding improvements and solving problems. Then around 1995 when the internet began to take off in a broader way, she discovered that what she loved about the book in college would really come into play as "user-centered design" became a centerpiece of website development.
In 2012, Joy expanded her duties at Williams Randall by becoming COO | Director of Online Services. Her areas of expertise have expanded beyond strategy to also include overall operations, analytics, website architecture and related online services.
"Everyone on our team is super committed to doing the best we can for our clients," Cropper said. "I love being able to help our staff reach their goals."
Joy and her husband, Ivan, have two teenage daughters, and they make their home in Indianapolis' oldest surviving original neighborhood. Their Lockerbie home was buit in 1870. Joy's love for historic buildings carries over to her volunteer work as a tour guide for Indiana Landmarks. She is also always up for an escape room or a night of trivia.