INDIANAPOLIS—Just when we didn't think Haley Okuley (formerly Hodgen) could impress us any more, she blew us away again on January 30  on "3rd Hour of TODAY" when she met her organ donor's family, for the first time, on live national TV.
We've all had that co-worker we've grown close to after a major life event of some kind. Wedding plans or maybe a relative's illness. For a lot of us at Williams Randall, it was Haley showing us just how brave and strong a human being can be as she went through a mulitvisceral organ transplant. That's right, not just one organ transplant, but five. Over the course of several years that led to a new stomach, liver, pancreas and both intestines in 2015, Haley showed a level of determination few of us can even fathom.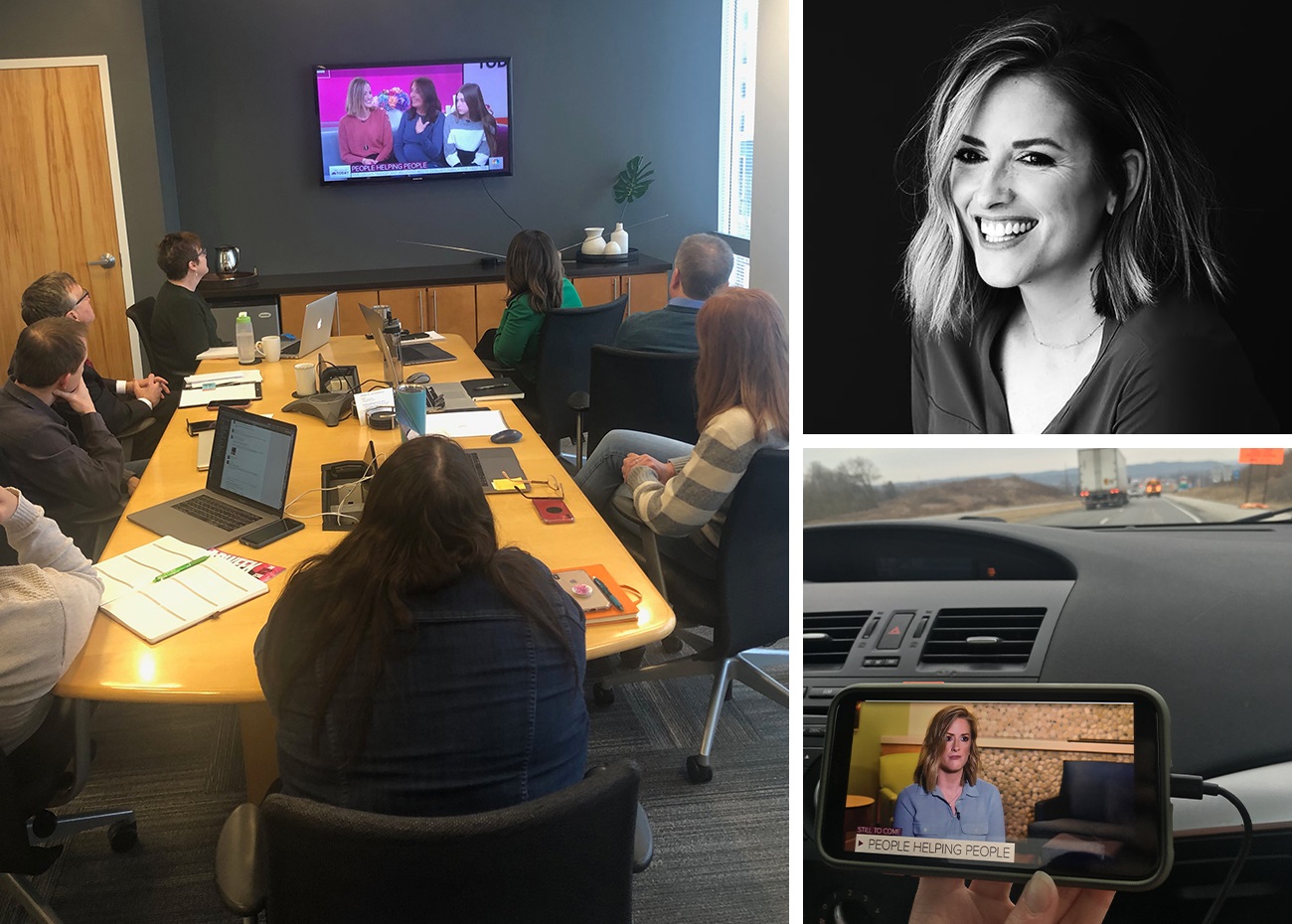 As medical success stories go, this one was off the charts. A seemingly healthy 24-year-old is suddenly afflicted with mysterious, agonizing symptoms while training for a half-marathon. Doctors eventually discovered that she had a rare blood disorder leading to the need for five transplants. And if that procedure weren't complicated enough, managing the blood disorder throughout the recovery made the margin for error razor thin.
It was more than a year after the operation before she was back to full strength, but Haley kept a positive attitude throughout the entire ordeal. It was a life-changing process that cemented her faith and furthered her resolve to help others as an active volunteer in the community.
The recovery eventually led her to contact her donor's family (with their permission). While a relationship blossomed, it was only online as she had never met them in person—until The TODAY Show got wind of the story. Producers wanted her to meet her donor's mom and daughter for the first time on the show, and Haley and the family wanted to advance the cause of organ donation.
So there we found ourselves. Sitting around the conference room table, watching this amazing talent who'd come to us fresh out of college, now personifying poise and grace and warmth. And while she's moved on from Williams Randall after getting married and finding a job in Pittsburgh where her husband is stationed in the Air Force, she will always have a place not only in our hearts, but here at the agency if she should ever choose to come back (just in case you're reading this, Haley). 
To learn more or become a donor, please visit organdonor.gov.