We spent a lot of time and effort in 2019 updating our own brand identity primarily for you, but the judges at the Indianapolis Ad Club's ADDY awards seem to have noticed, too. Williams Randall was honored and proud to receive two Silver Awards in this local first round of the American Advertising Federation's competition for our work on the agency's new look in two categories.
The Self Promotion Campaign category recognized our overall rebranding effort, which included a new website, business cards, T-shirt, stickers, lobby art, Beer O'clock pint glass, and even an actual Beer O'clock clock (yes, we turned the logo to make it look like it's always 4:00).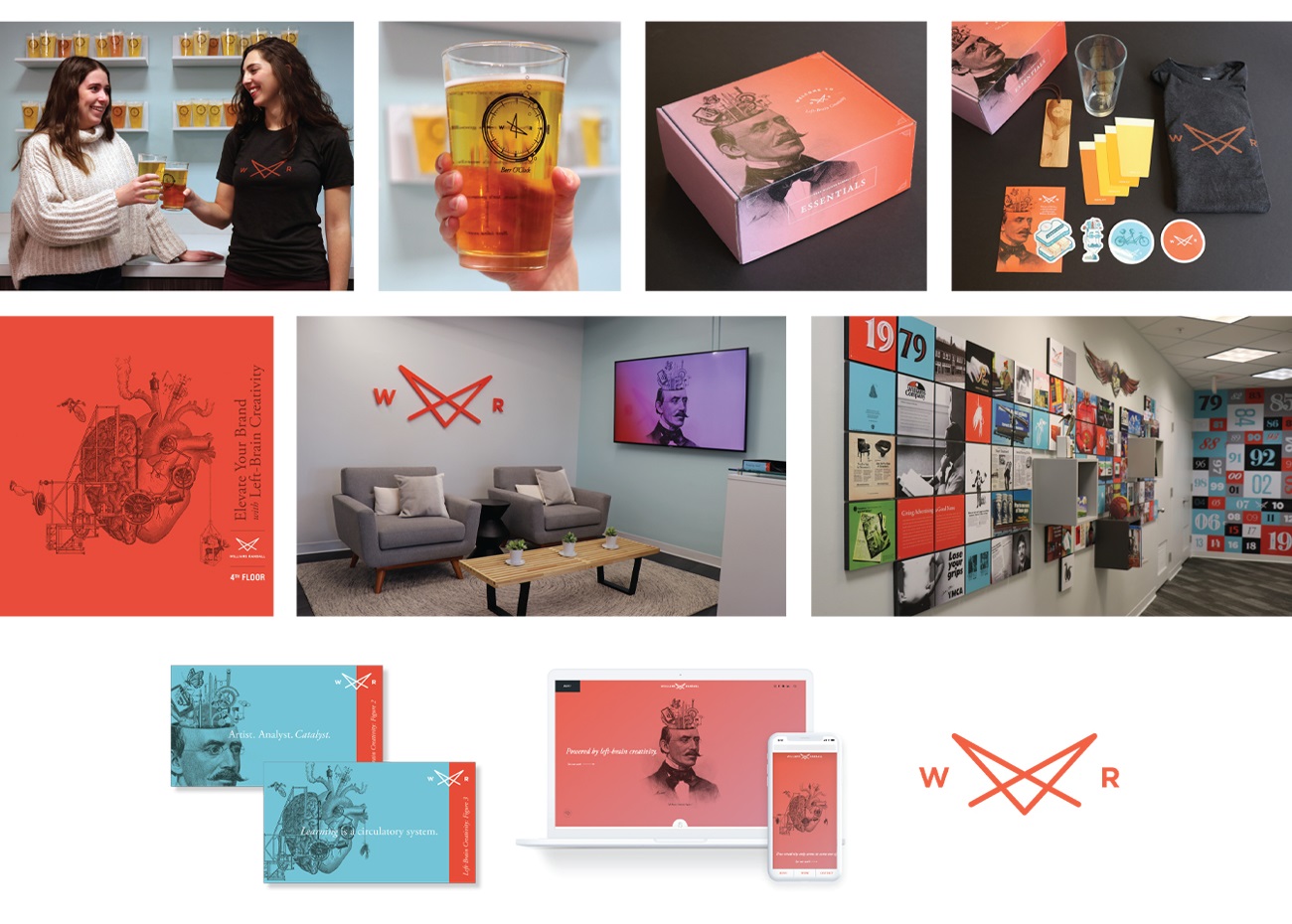 A number of those items also comprise our second Silver, which came in the category of Self Promotion Single for our new employee welcome package. It contains all the essentials a new employee could ask for like our branded T-shirt, stickers for your computer, a bookmark made of wood and leather, and of course, the Beer O'clock pint glass complete with its own placeholder card to make it look like your favorite kind of beer is inside even when it's just being stored in the kitchen.
Welcome to Williams Randall. Feel free to stay awhile.