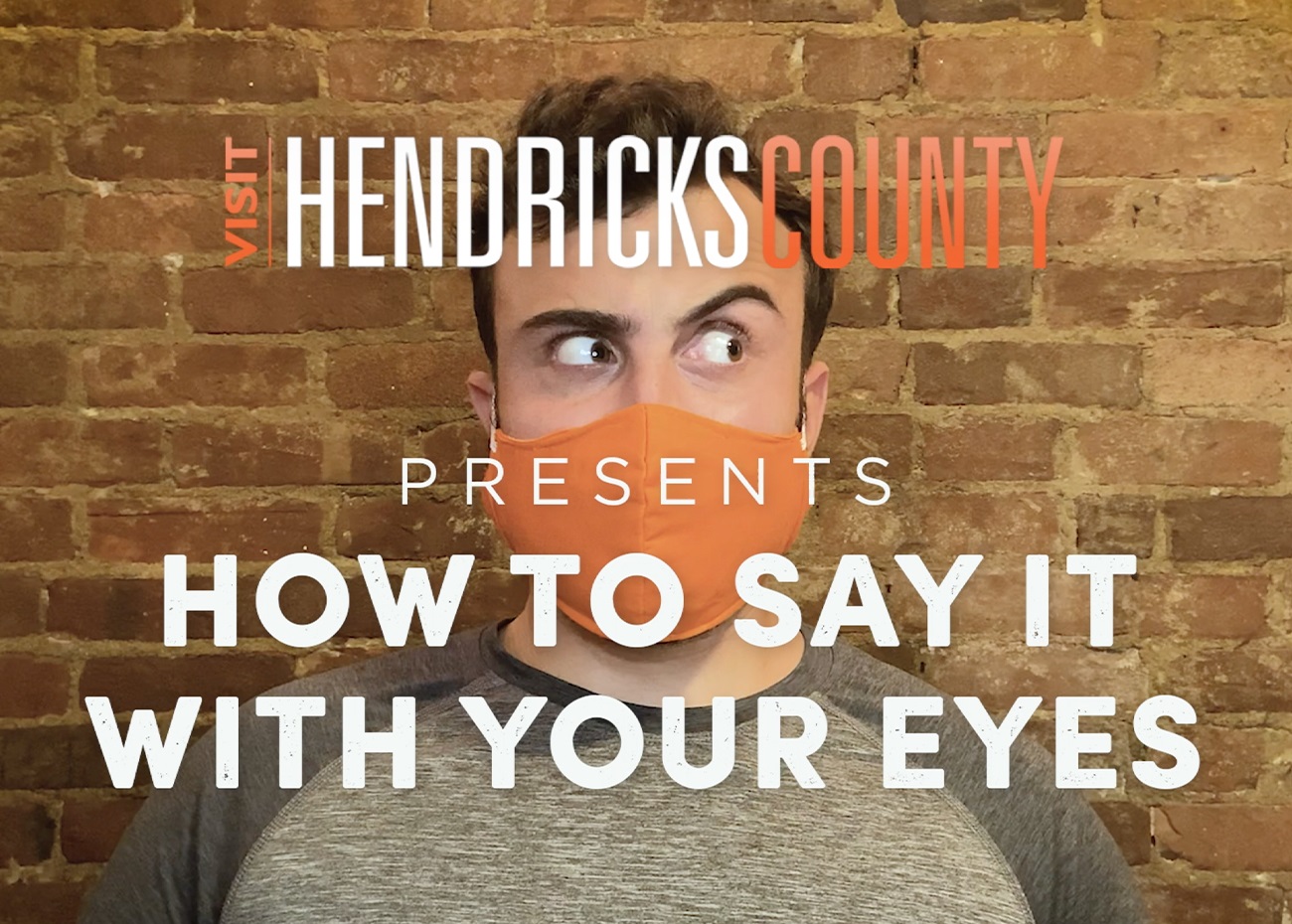 It all started with a nice, well-defined assignment from Visit Hendricks County: static social media ads urging people to wear masks to help prevent the spread of COVID-19. But we've never been big on letting the deliverable restrict our thinking. 
As it occurred to us that wearing a mask leaves the heavy lifting in facial expressions to the eyes, we also realized this might be a job for something more than static ads. So we kept working full speed ahead to execute the assignment while also developing something bigger. Something that would make a more noticeable, more persuasive, more compelling argument. Something that would literally raise some eyebrows.
Our hope was that the client would love the video idea as much as we did and find the money to pull it off, which they did. But with 2020 being, well, 2020, a bigger budget was hardly our only hurdle.
Luckily, ideas aren't the only way Williams Randall goes above and beyond the call. With our connections, knowledge, experience and maybe just a little duct tape and chicken wire, we were able to pull off a video production using a cast and crew of one on location remotely in New York City. Our star was also the cameraman, lighting team, video village operator, even his own makeup stylist (shiny noses don't just powder themselves, you know).
Now, if only he could do crazy things with his eyebrows that no one else in the world could do. Did we mention we have connections?
The video is the crown jewel of a campaign that lives on social as well as the Visit Hendricks County website and encourages people to share their own crazy eyebrow videos. It also features masks for sale (designed by Williams Randall), downloadable posters and, of course, the digital ads they asked for with an equally unexpected sense of humor.
So the next time you'd like ideas that are bigger than what you're actually asking for, maybe what you'd really like is Williams Randall.