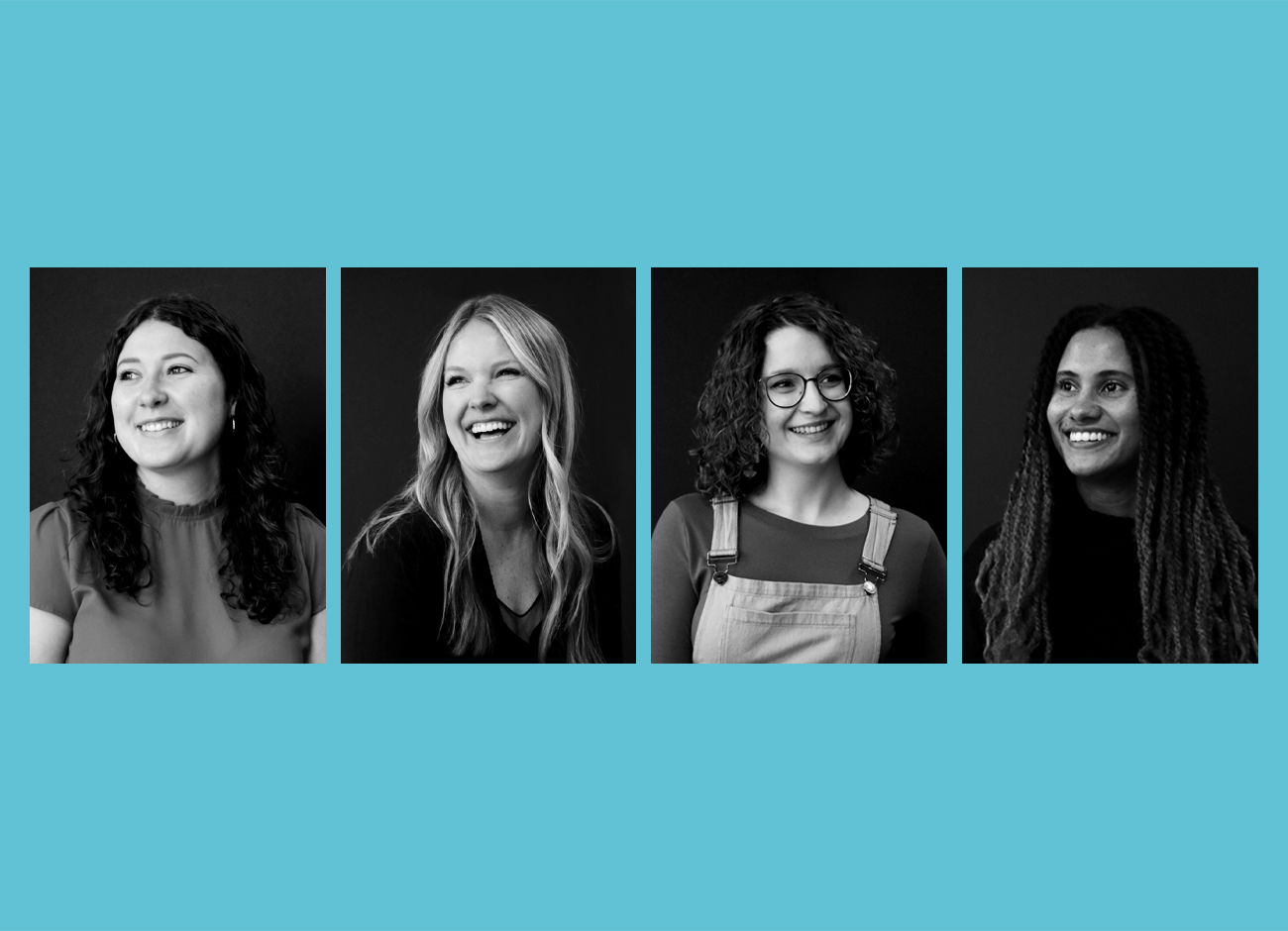 We rounded out the Great Williams Randall Staff-Up of '22 (previously reported here) with four more hires, bringing us to 12 total hires in 12 months. These new employees come with impressive skills in analytics, design, writing and digital media. Without further ado, meet our newest teammates! 
Our newest Analytics Specialist Caysi Johnson is fascinated by the ways creativity and strategy work together to create marketing magic. She worked on community health initiatives with AmeriCorps in Montana for a couple of years before returning to the Hoosier state. A Butler grad with a degree in Public Relations and Advertising, she's happy to be able to cheer on her home teams (specifically, the Colts and Pacers) again. Now she's bringing her problem-solving skills to bear on analytics, tracking and measuring our clients' campaigns. Caysi doesn't shy away from trying new things, and even learned to tackle and brand cattle while she was in Montana! You can find her tearing it up on the dance floor at disco parties, playing board games or visiting national parks with her dogs.
Chicago digital media pro Sarah Grahn returns to her Hoosier hometown to find that they've both done some growing. Sound like the premise of a Hallmark movie? Well, she did work for the Hallmark Channel for seven years, after all. IU marketing grad Sarah joined the team as a Digital Media Buyer and we couldn't be more excited to have her. She loves collaboration and being on a tight-knit team. After working hours, you might find her hiking, skiing or beating everyone at Real Housewives trivia nights. Sarah also loves food, wine, Beyoncé (but who doesn't?!) and her nieces and nephews.
Williams Randall is the first stop of Designer Rachel Knierman's professional career. Though she's a new fish in the professional pond, she's already impressing clients with her creativity and ability to create messages that cut through the clutter. Rachel comes to WillRan with an eclectic set of skills, including animation, graphic design and videography. Motion graphics are her specialty, though she also won a national art competition with a painting that hung in the halls of Congress. Rachel loves to bake and craft, and she's already known around the office for her appreciation of both Kermit the Frog and anything spooky. Rachel works on both digital and traditional work for our clients. 
Say bonjour to our newest Senior Writer! When Alexa Goins isn't brushing up on her French skills or planning her next international trip, she's working hard to create great messaging and web content for our clients. Alexa comes armed with degrees in journalism and creative nonfiction, plus a background that includes a Pulliam Fellowship at The Indianapolis Star, a year teaching high school English in the south of France, and content marketing for tech startups. She's a perpetual learner who loves a good challenge, so you'll often find her with her nose buried in a book or attempting some new moves in a dance class. A self-proclaimed cat lady, Alexa is always ready to show off photos of her bonded tabby cats. 
The Great Williams Randall Staff-Up of '22 was a blur! We can't wait to see how our new team will use left-brained creativity to serve clients.